Amazing Debut for LAI Games at IAAPA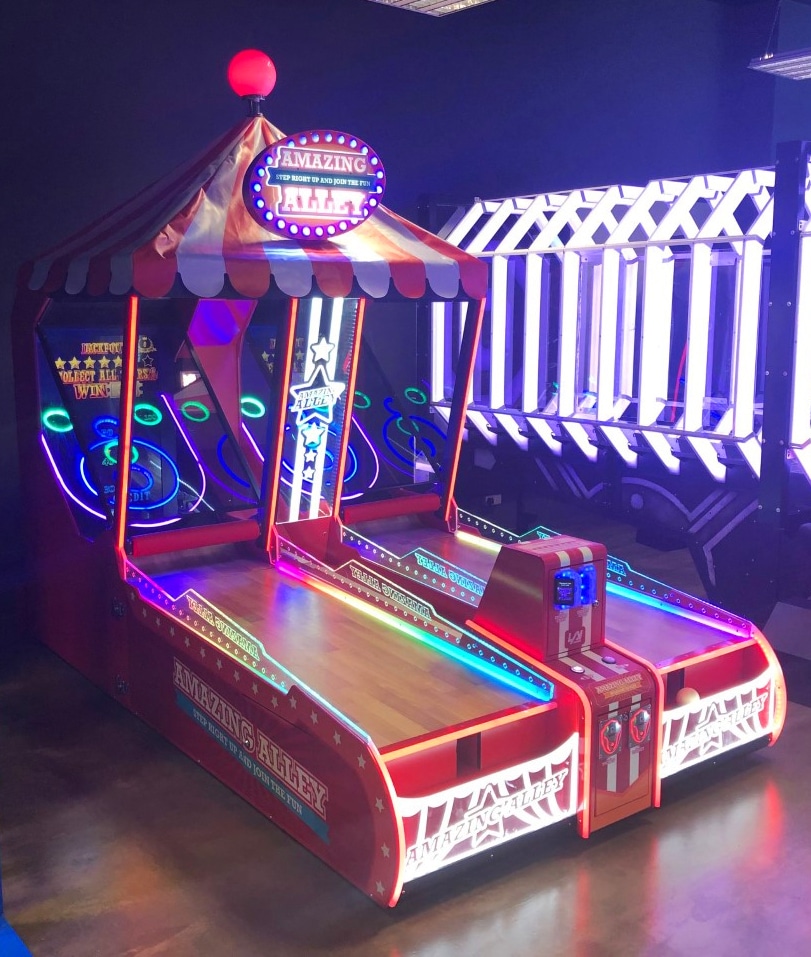 Dallas, September 6, 2019 – Leading game manufacturer LAI Games will debut a new mixed reality alley bowler called Amazing Alley at the IAAPA Attractions Expo in Orlando this November. The 2-lane redemption game features intuitive play augmented by colorful and explosive holographic feedback when balls are successfully sunk into holes. Players can win an accumulating bonus jackpot by collecting a star over each of the holes, adding an extra layer of excitement to the game. The carnival-themed cabinet makes for a clean, attractive piece that is perfect for midways and can be linked in multiples of two (4-lanes) with a bonus marquee.
For more information, contact our sales team or see the game for yourself at IAAPA booth 1034!
About LAI Games
LAI Games, a subsidiary of Helix Leisure, has been a leader in the interactive entertainment and game industry for over 60 years. The company develops, manufactures, and sells coin and card operated virtual reality, prize merchandising, video and ticket redemption games, photo booths and novelties. LAI Games is dedicated to bringing innovative and high incoming-producing games to the global market.
For more information, please visit www.LAIGames.com.
Follow LAI Games on LinkedIn for more updates: https://www.linkedin.com/company/laigames
---

Home | Vending Technology News | More News | Vending Newsletter sign up | Questions? Contact us | email press release
Call us at 1-800-956-8363 or POST YOUR COMPANY, GET NEW BUSINESS!