10 Million Face Masks To Be Distributed to Hong Kong Via Vending Machines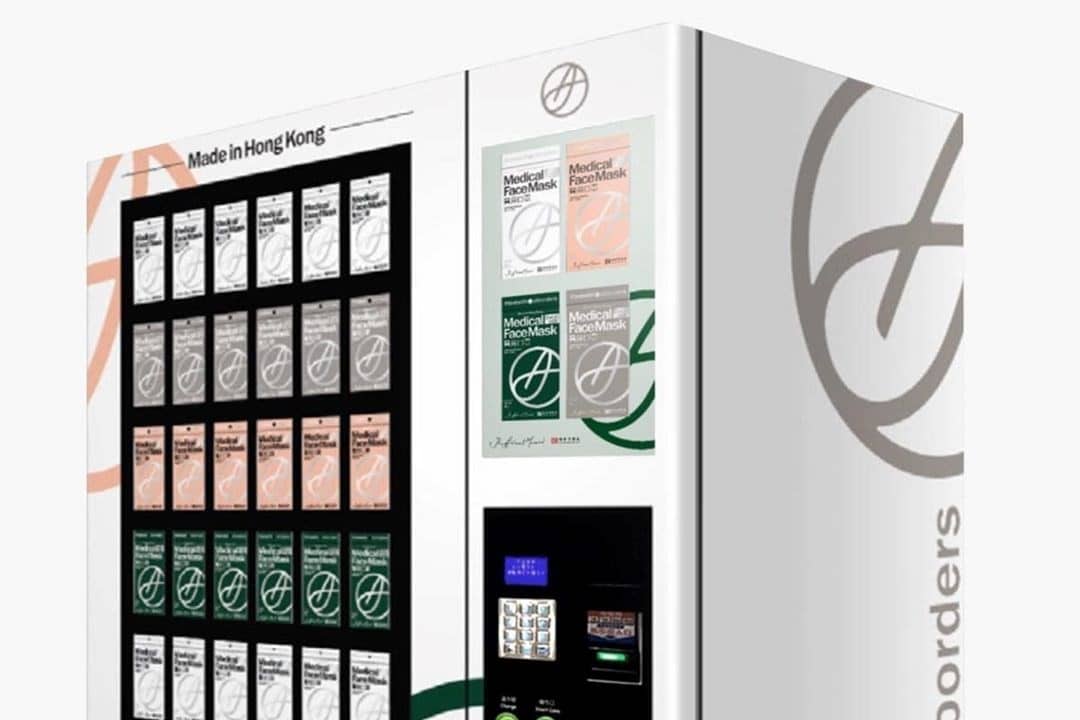 Coronavirus has changed the world in many ways over the last 90 days and it's brought to light the fact that there's a severe shortage of facemask in Asia. 
Thankfully, the demand is starting to be eased a bit in Hong Kong thanks to world-renowned art collector Adrian Cheng, who is going to distribute millions of surgical masks to the Hong Kong market, for free, via vending machines that will be placed around Hong Kong. 
The move is an ingenious decision because it's going to allow the Hong Kong population to have convenient access to face masks without having to order them online and wait for up to one week for their arrival, or overpay for surgical masks from local sellers. 
Available First to Low–Income Families  
Cheng is well-known in Hong Kong as the heir to a massive jewelry and property empire, he recently stated that he wants to make the first 10 million masks available only to people who qualify as low income or vulnerable in Hong Kong. 
The surgical mask vending machines are going to be specifically built just for delivering the masks and as of today, he is having 35 machines built and placed in 18 districts around the city.  
Adrian Cheng's face mask vending machines are sure to be an idea that's adopted in the United States in the coming weeks because the U.S. is now following the same protocol as Asia by encouraging citizens to wear face masks when they are out in public to stop the spread of Coronavirus. 
Because of the tremendous shortage of facemasks in Asia, it's not been uncommon to see sellers preying on people by price gouging or selling poor quality facemasks. 
Cheng has done what other celebs or notable business people have failed to do by finding a way to distribute facemasks to the Hong Kong population quickly. 
"It is heartbreaking to see so many people suffer because they simply cannot afford or get a hold of masks, which have become so costly and scarce," – Adrian Cheng 
How Will the Facemask Vending Machined Work? 
Since there's still a huge demand for facemasks in Hong Kong, and the potential for queueing, Cheng' announced via his Instagram account that he is requiring people to first pre-register for a smart card via his website that they can use to redeem a pack of 5 facemasks at one of the vending machines in Hong Kong.  
The businessman is hopeful that other companies around the world will join his cause to put facemasks in the hands of people around the world and stop the spread of coronavirus. 
How long does one face mask last? Many reports indicate that a typical surgical style face mask should only be used one time because coronavirus has been found to last on a face mask for up to 7 days after use.  
With only one recommended use by the CDC before discarding, it's obvious that the global demand for surgical masks or facemasks isn't going to decline any time soon and solutions like Adrian Chen's facemask vending machine should be used in all major cities throughout the world. 
---

 Vending Technology News | More News | Vending Newsletter sign up | Questions? Contact us | email press release
Also see: Software Companies | Technology Companies | Micro Markets | Cashless Vending | Distributors | Classified Ads | Routes for sale | Vending Companies USA | Home |
VENDING YELLOW PAGES DIRECTORIES:
Call us at 1-800-956-8363, POST YOUR COMPANY, GET NEW BUSINESS!