VENDEKIN IS HIRING, HEAD OF SALES FOR NORTH AMERICA and HEAD OF SALES EU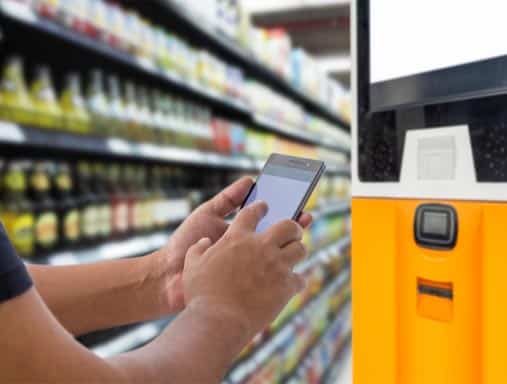 The Role
We at Vendekin are looking for a Sales Head- Vending business. You will act as our primary representative in the geography department. You will be defining, implement and leading strategy of the geography in close collaboration with the founder, who will be based outside of the geogpraphy.
REQUIREMENTS
Key 
Responsibilities

 (What You Will Be Doing)
Lead the execution of our Growth Strategy in the geography and help formulate our future strategic direction.
Connect with vending machine operators, brands and machine OEMs.
Lead the business and build it from scratch, which involves selling hardware with software for vending ecosystem.
Act as the primary representative for Vendekin with customers, partners and the media, as necessary.
Lead sales and achieve our annual sales targets, while supporting customers, to achieve Vendekin systems deployment across all Vending machines in the geography.
Develop exceptional relationships with all stakeholders on behalf of Vendekin.
Core Skills (What We Want to See)
High competence with the process of growing a new market, directly and in partnership with Vending Machine operators, brands and OEMs.
Relevant experience in developing, implementing and leading an enterprise sales strategy, single handed and  with team, for progressive business growth.
High-level network development and relationship building skills, both in customer organizations, with partner companies and in the wider technology community.
Deep familiarity with diverse business functions of customers.
Attitude (How You Approach Your 
Work

)
An entrepreneurial mindset with outstanding organizational and leadership skills, should lead by example and be hands-on in approach.
Highly driven, hustle hard and demonstrate great enthusiasm in approach.
It's important to be positive and friendly in everything you do. We are disrupting the legacy vending ecosystem and hence solving it with positivity is critical.
Should love technology & digital approach to Vending Operations.
Knowledge & Experience (What You Have Done Before)
Experience working as a Sales Head, with 10/15 years sales experience in vending machine industry preferably. Or hardcore sales in another industry. Good knowledge of digital payments and various payment mechanisms is preferable.
Experience working in a technology startup, at seed stage or beyond, or in a fast-moving organization with comparable growth dynamics.
Past experience performing enterprise sales in the technology sector is definitely helpful.
Comfortable working independently, with limited day-to-day support from parent organization.
Comfortable with regular travel across the entire geography.
Benefits
Competitive Salary.
Performance Bonus scheme: X% of all incremental recognized revenue in geography.
Possible ESOP'S after initial 2/3 years with revenue growth in geography.
For Consideration
Please email cover letter and resume to: Aroon Khatter, aroon.khatter@vendekin.com.

Aroon Khatter – Founder & CEO
+91 986 031 3831/ +1 704 557 0031 / +44 737 782 3692
aroon.khatter@vendekin.com
www.vendekin.com
---

 Home | Vending Technology News | More News | Vending Newsletter sign up | Questions? Contact us | email press release
Call us at 1-800-956-8363 or POST YOUR COMPANY