VENDCONNECT© Website Design for Vending Services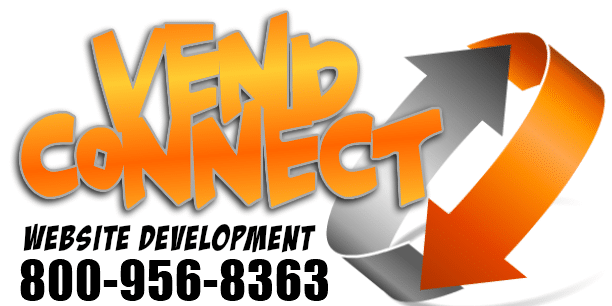 What is a vending website generator? VendConnect, a strategically designed software program that designs websites for vending operators, micro market operators, office coffee service businesses. A custom website that  you need as a vending machine operator, to help you achieve more business for your vending machines, micro markets and office coffee services!
The VendConnect software application currently uses the following criteria to create a website for your business:
Professional Vending business service design.
We can create New Business Logo.
Your Custom Domain Name, example: www.myvendingcompany.com
A Website Generator that delivers up-to-date designed business website.
We will help with Content Text Copy in website.
Website will contain detailed business description, great photos and contact information.
Includes a FREE company listing on Vending Companies USA Directory.
Saving you time and money on website design, so you spend more time running your vending business!
CHOOSE Your NEW website:
Single page website is only $249
One 5 page website is only $549
E-Commerce website – base price $1599+
Please fill out order form to receive information on a NEW detailed website to help potential businesses in your area. VendConnect can develop and design most websites within a weeks time!
PS: Additional costs are hosting at $25 per month. You may choose to pay for your own domain name, it usually costs $25 per year (that way you could own the domain name yourself).
For assistance with acquiring a new website for your vending company, Contact Karen direct at 800-956-8363 or Email Karen.
VendConnect© is a division of VendingConnection.com 800-956-8363.
We have developed this intricate dedicated software system to build a website to visual portrait your valuable professional vending business, with ways for customers to find and contact your company online.