The latest innovation, The Keurig® K-2500® Coffee Maker for Office Coffee Service!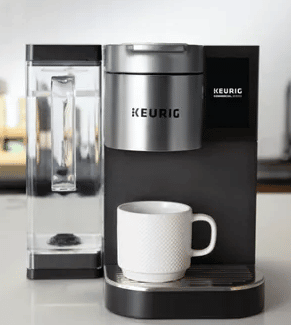 Are you searching for the latest innovations in commercial office coffee makers? If so, the Keurig K-2500 has the features that you need for your office coffee service.
This coffee machine offers the same convenience and flexibility of a Keurig coffee maker and so much more because with its modern design, your office coffee customers can order coffee, tea, cocoa, or any of their favorite coffee brands.
With the K-2500, will have 5 cup sizes available to them that give them the ability to enjoy their favorite hot beverage in any cup size including 4,6,8, 10 and 12 ounces.
Coffee drinkers will love the K-2500 because it also has a STRONG button that they can use to increase the strength and bold taste of their coffees flavor and get that coffee 'buzz' that they need to finish up their workdays.
Easy To Set Up
Following the tradition of the classic K-Cup makers from the past, the Keurig K-2500 has clean lines, modern technology and is easy to install plus, it can also be plumbed directly to a water line, or your office coffee customers can use the optional 100 oz water reservoir as well.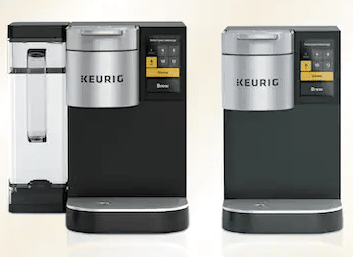 Priced at $549, the K-2500 will be a welcome addition to any breakroom, especially considering that more people are going back to the office than ever before and will want to drink coffee.
Unlike some coffee machines that are cumbersome to use, the Keurig K-2500 is easy to use thanks to its high-resolution color touch screen that also features multilingual and high-altitude brewing instructions and a programmable sleep mode.
Weighing just 17 pounds, this machine can easily fit on any countertop and once it's plugged into a 120-volt outlet, it will be ready to go.
To learn more about the Keurig K-2500 coffee maker, visit their website at https://commercial.keurig.com/