Rule Breaker Snacks Introduces New Bites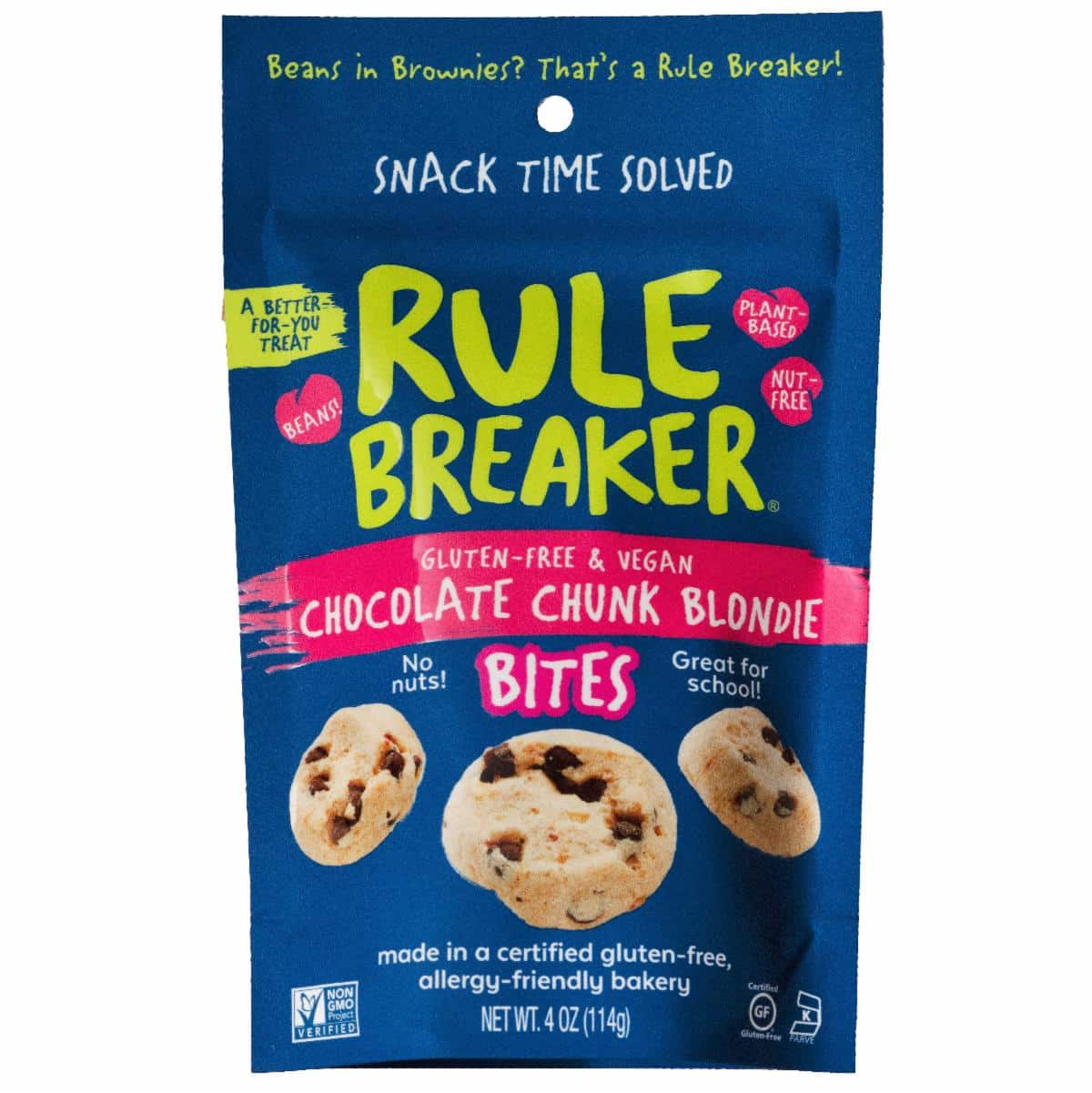 Rule Breaker Snacks, a manufacturer of vegan, gluten-free, bean-based treats, has introduced a second product line in 4-ounce bags called Rule Breaker Bites in three flavors, Deep Chocolate Brownie, Chocolate Chunk Blondie and Birthday Cake. The snacks are high in protein and fiber and low in sugar.
As with all Rule Breaker Snacks, the new Bites are 100 percent plant-based (vegan), gluten-free, nut-free and safe for school, dairy-free, certified kosher, certified non-GMO and preservative-free.
Rule Breaker Snacks burst on to the scene three years ago with Deep Chocolate Brownies and Chocolate Chunk Blondies.
"Our full-size Rule Breaker Snacks have made quite a splash and we're amazed and excited to hear from so many who enjoy them on-the-go, as a snack and even for breakfast," said Nancy Kalish, founder of the New York City based company.
For more information visit https://www.rulebreakersnacks.com
---

Home | NEW PRODUCTS | Vending Newsletter sign up | Contact us | email press release
Also see: Beverages, Coffee, Cold Brew, Snacks, Foods, Brokers, Chips, Nuts, Energy Drinks, Energy bars, Fruit Snacks, Meat Snacks, Salty Snacks, Candy, Trail Mix, Gluten Free, Healthy Snacks, Pastries, Cookies, Crackers, Foods, Hispanic Snacks,
Also see: Product Brokers, Product Distributors, Micro Markets | Vending Companies USA
VENDING YELLOW PAGES DIRECTORIES:
Call us at 1-800-956-8363 or POST YOUR COMPANY, GET NEW BUSINESS!