Pukka Herbs Introduces Its Organic Lattes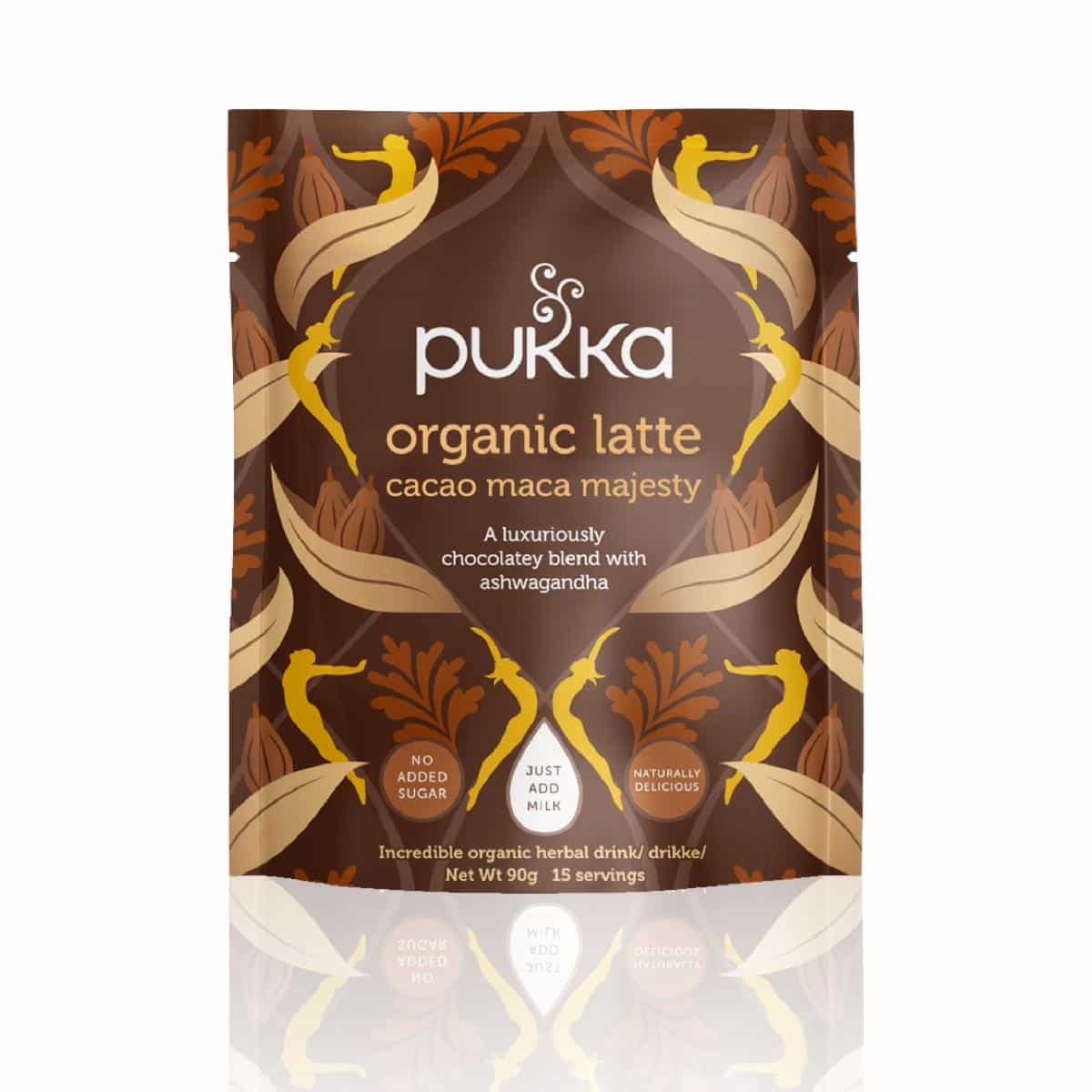 Pukka Herbs, a producer of 100 percent certified organic herbal teas and supplements, has introduced Pukka Organic Lattes that combine adaptogens and functional herbs.
"Our Organic Lattes are packed with practitioner-grade herbs so it's never been easier to enjoy functional benefits in a delicious latte you can make at home," said Euan MacLennan, herbal director.
One percent of all sales of Pukka's new lattes, as with all Pukka products, is donated to environmental not for profits.
Pukka Organic Lattes come in three varieties:
Cacao Maca Majesty: The magic of maca and power of ashwagandha soothe the soul with chocolatey latte delight. Organic, dairy-free, soy-free, vegan and gluten-free.
Night Time: Sweet dreams are made of this – a velvety blend of malty oat and nutty carob infused with nature's night time herbs – lavender and chamomile, ashwagandha, and nutmeg. Organic, gluten-free, vegetarian and wheat-free.
Turmeric Glow: Harnessing the true power of the golden root, a rich infusion of turmeric, cardamom, and a touch of aromatic saffron is the perfect caffeine-free latte pick-me-up. Organic, caffeine-free, gluten-free, added sugar-free, vegan, dairy-free and soy-free.
With zero-carbon efforts, Pukka is also certified Fair for Life – a standard in ethical trading – and all packaging is biodegradable.
The lattes are available nationwide online on iherb.com and Amazon.com and will also be available at foodservice distributors, according to a company spokesperson.
For more information visit https://www.pukkaherbs.us/
---

Home | NEW PRODUCTS | Vending Newsletter sign up | Contact us | email press release
Also see: Beverages, Coffee, Cold Brew, Snacks, Foods, Brokers, Chips, Nuts, Energy Drinks, Energy bars, Fruit Snacks, Meat Snacks, Salty Snacks, Candy, Trail Mix, Gluten Free, Healthy Snacks, Pastries, Cookies, Crackers, Foods, Hispanic Snacks,
Also see: Product Brokers, Product Distributors, Micro Markets | Vending Companies USA
VENDING YELLOW PAGES DIRECTORIES:
Call us at 1-800-956-8363 or POST YOUR COMPANY, GET NEW BUSINESS!