Protein Cookie Co. Delivers More Protein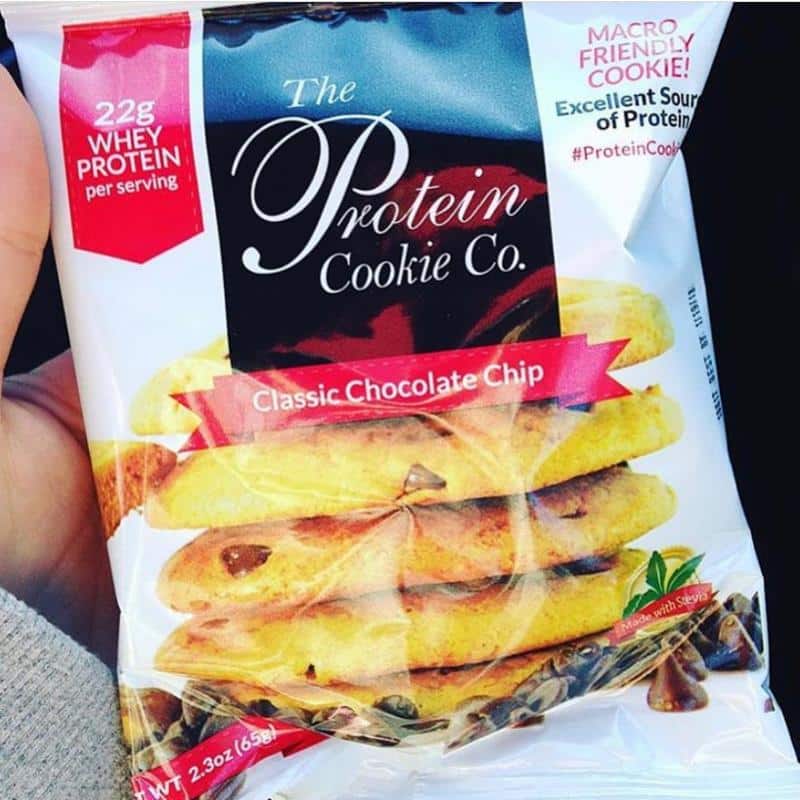 The Protein Cookie Co. offers protein cookies with 20 grams of whey protein, sweetened with stevia and containing no artificial sweeteners, colors or flavors. The cookies are baked in small batches to ensure freshness and are shipped from Texas.
The Protein Cookie Co.'s 2.3-ounce protein chocolate chip cookie has 22 grams protein, 9 grams fat, 9 grams sugar and 250 calories. Regular 2.3-ounce chocolate chip cookies by comparison have 2.9 grams protein, 14.4 grams fat, 26 grams sugar and 318 calories, according to the company. In addition, the leading chocolate chip protein cookie competitor is a 2-ounce cookie with 8 grams protein, 8 grams fat, 12 grams sugar and 200 calories, according to the company.
For more information visit https://theproteincookiecompany.com/
---

Home | NEW PRODUCTS | Vending Newsletter sign up | Contact us | email press release
Also see: Beverages, Snacks, Foods, Brokers, Chips, Nuts, Energy bars, Fruit Snacks, Meat Snacks, Salty Snacks, Candy, Trail Mix, Gluten Free, Healthy Snacks, Pastries, Cookies, Crackers, Foods, Hispanic Snacks,
Also see: Product Brokers, Product Distributors, Micro Markets | Vending Companies USA
VENDING YELLOW PAGES DIRECTORIES:
Call us at 1-800-956-8363 or POST YOUR COMPANY, GET NEW BUSINESS!