Popchips Introduces Nutter Puffs In 1-Ounce Bags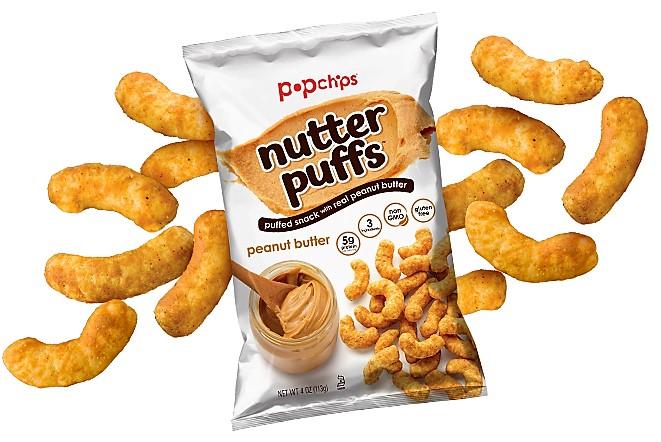 Popchips has introduced its nutter puffs puffed snack with real peanut butter in 1-ounce bags, a non-GMO, gluten-free snack made with real peanut butter, featuring 5 grams of protein per serving, 130 calories and offering 365 days shelf life.
Popchips keeps its potatoes out of a deep fryer, unlike other chip manufacturers. Instead of deep frying, Popchips heats the potatoes in a pressurized chamber and quickly releases them. Their first breath of fresh air is a "pop."
The unfried chips are given a dash of oleic oils, then massaged with spices and seasonings to provide flavor.
---

Home | NEW PRODUCTS | Vending Newsletter sign up | Contact us | email press release
Also see: Beverages, Snacks, Foods, Brokers, Chips, Nuts, Energy bars, Fruit Snacks, Meat Snacks, Salty Snacks, Candy, Trail Mix, Gluten Free, Healthy Snacks, Pastries, Cookies, Crackers, Foods, Hispanic Snacks,
Also see: Product Brokers, Product Distributors, Micro Markets | Vending Companies USA
VENDING YELLOW PAGES DIRECTORIES:
Call us at 1-800-956-8363 or POST YOUR COMPANY, GET NEW BUSINESS!