La COLOMBE Cold Brew, The Coffee Fans Enjoy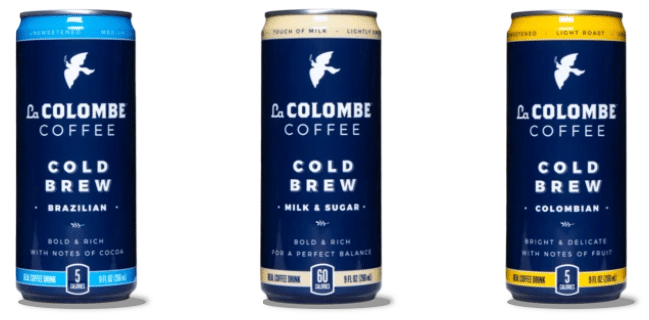 La COLOMBE Cold Brew is a fresh-roasted, specialty-grade coffee that is steeped in steel wine tanks, free from oxygen, and brewed overnight before being processed. This quality cold brew is double-filtered for a smooth, clean sip, with strong coffee flavors and a natural sweetness. Each can contains the caffeine equivalent of two cups of coffee.
If you ask any coffee fan, they will tell you that the quality of the brew of their coffee does matter, especially when they drink cold brew coffees. What makes La COLOMBE Cold Brew coffee different than others on the market today is the process that they devote to creating their coffee. 
Coffee That's Steeped Overnight  
Once La COLOMBE brews their coffee, they steep it in a steel wine tank overnight, this enables the flavor to set in before it goes through the double filter process. Consumers who enjoy La COLOMBE cold brew coffee can have confidence that their coffee is going to taste like coffee.
In 2020, coffee is still considered to be one of the top beverages in the world but most people don't want to always drink a hot cup of coffee. Thankfully, La COLOMBE coffee is the solution to that problem because their cold brew coffees offer a delicious coffee flavor that coffee fans enjoy.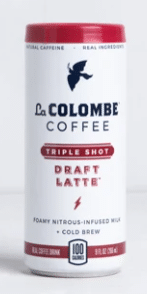 Their cold brew coffees versions are; Cold Brew Brazilian, Cold Brew Milk and Sugar, and Cold Brew Colombian. All versions taste great and will appeal to coffee fans who want to experience the traditional flavor of straight Brazilian coffee of blended coffee that contains milk and sugar. 
La COLOMBE also makes a draft latte that's made with oat milk, coconut milk, and a honeysuckle latte that's made with a natural honeysuckle extract.  
To learn more about La COLOMBE cold brew coffee visit their website at https://www.lacolombe.com, or Call (800) 563-0860.
---

Home | NEW PRODUCTS | Vending Newsletter sign up | Contact us | SUBMIT PRESS RELEASE
Also see: Beverages, Coffee, Cold Brew, Snacks, Foods, Brokers, Chips, Nuts, Energy Drinks, Energy bars, Fruit Snacks, Meat Snacks, Salty Snacks, Candy, Trail Mix, Gluten Free, Healthy Snacks, Pastries, Cookies, Crackers, Foods, Hispanic Snacks,
Also see: Product Brokers, Product Distributors, Micro Markets | Vending Companies USA
VENDING YELLOW PAGES DIRECTORIES:
Call us at 1-800-956-8363 or POST YOUR COMPANY, GET NEW BUSINESS!