FORTO Coffee Shots Offer Organic Alternative Energy Shot Trade
FORTO coffee shots offer consumers an organic alternative in the rapidly expanding energy shot category. The company, FORTO Coffee Shots, sees a major opportunity for the product in the micro market channel, which is also growing a rapid pace.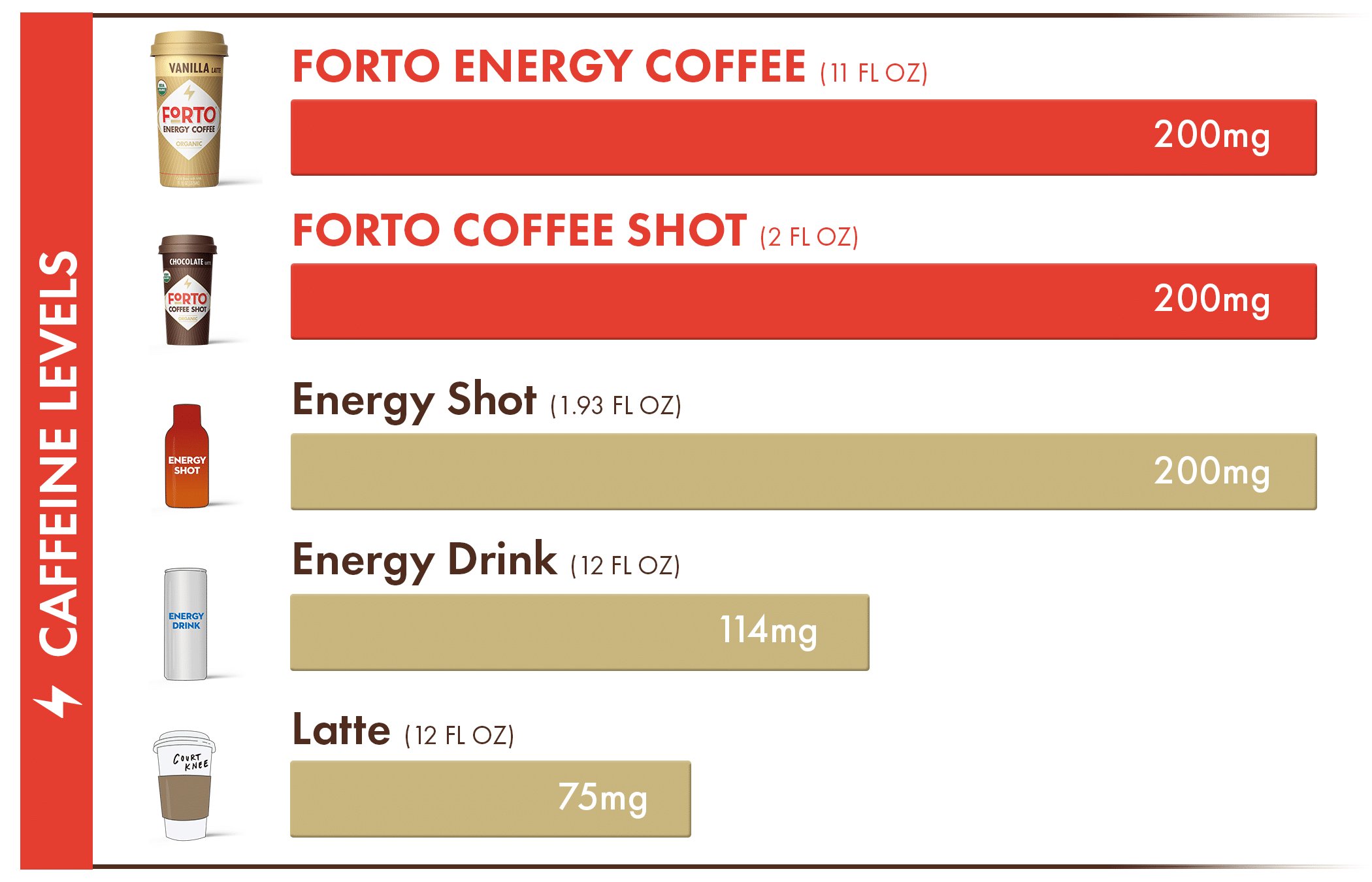 FORTO, a ready-to-drink 2-ounce coffee shot with a 15-month-plus shelf life without refrigeration, is made by Dyla Brands, a manufacturer of beverages that also include Stur powder drink mix sticks and a liquid water enhancer, and juicymixes drink mixes.
The company recently introduced an 11-ounce version that also has 200 mg of caffeine and is made with organic coffee, cane sugar and milk. 
"We're really primarily the only organic coffee product in the 2-ounce format," said Frazer Dvorin, senior manager of sales operations.
In addition to FORTO, licensed coffee shot brands include Krispy Kreme, Green Mountain, Donut Shop and Gevalia.
FORTO shots have 100 or 200 mg of caffeine depending on the flavor. One advantage to the consumer is they can know exactly how much caffeine they are consuming, compared to a single espresso shot that can have anywhere between 25 to 214 mg of caffeine.
FORTO does not contain any artificial ingredients or preservatives.
FORTO branded shots are also certified USDA Organic, although the partner branded shots are not.
The bottle is recyclable in communities that recycle #3 plastics. The coffee beans are sourced from a family farm in Columbia.
FORTO is cold brewed for 20 hours and includes more beans than regular coffee, providing a smoother, sweeter, less acidic taste. Espresso, by comparison, is brewed with boiling water and a lot of pressure.
Founder Neel Premkumar three years ago recognized the need for a healthy energy shot for consumers on the go.
The company's specialty division has focused on the micro market channel, complementing convenience stores and supermarkets.
"Micro markets provide a huge opportunity for brands that are growing," Dvorin said.
The company recently introduced an 11-ounce version that also has 200 mg of caffeine and is made with organic coffee, cane sugar and milk.
"That's the really cool thing about FORTO, it can really go anywhere," said Dvorin, "We have a product that really has something different; it's a coffee product in a 2-ounce format as well as an 11-ounce, that is clean, natural energy."
"Nurses and doctors love us," he said, which is why the product has also found a home with hospitals.
The company began distributing to the vending and micro market channel in the Midwest, and can now be found in about 7,000 micro markets nationwide, he said.
In micro markets, the shots typically get placed in beverage coolers, fresh food coolers or on one of the market shelves.
Dvorin estimated the product is sold equally in ambient versus temperature controlled machines.
"We have a lot of different ways to benefit the operators, and the operators like us because we're really incremental to anything they have," he said. "We're 90 percent incremental to 5-Hour, we're close to 70 percent incremental to RTD coffees. They're getting a product that appeals to females as well as males, which most energy drinks and energy shots do not appeal to, so we bring in new customers, and we also provide a healthy margin for a product that they can sell."
While the company's main focus in convenience services is on micro markets, the product can fit in a 10- and 12-inch spiral in vending machines. The RTD 11-ounce product is gaining distribution in vending, he said.
The suggested retail price point for the vending and micro markets is $2.99.
Dvorin estimated that about 100 Canteen districts are carrying the product in addition to independent convenience services operators.
The product is primarily distributed through the Keurig Dr Pepper (KDP) network. FORTO has worked with vending product brokers, Dvorin said, but relies primarily on KDP since September of 2018. The company also works with the Unified Services Group buying group.
FORTO is manufactured in Indiana and is packaged in a patented bottle and shipped worldwide.
For more information visit https://fortocoffee.com
By Karen Scott, Publisher
---

Home | NEW PRODUCTS | Vending Newsletter sign up | Contact us | email press release
Also see: Beverages, Snacks, Foods, Brokers, Chips, Nuts, Energy bars, Fruit Snacks, Meat Snacks, Salty Snacks, Candy, Trail Mix, Gluten Free, Healthy Snacks, Pastries, Cookies, Crackers, Foods, Hispanic Snacks,
Also see: Product Brokers, Product Distributors, Micro Markets | Vending Companies USA
VENDING YELLOW PAGES DIRECTORIES:
Call us at 1-800-956-8363 or POST YOUR COMPANY, GET NEW BUSINESS!