Conagra Brands Debuts BIGS Cheeseburger Sunflower Seeds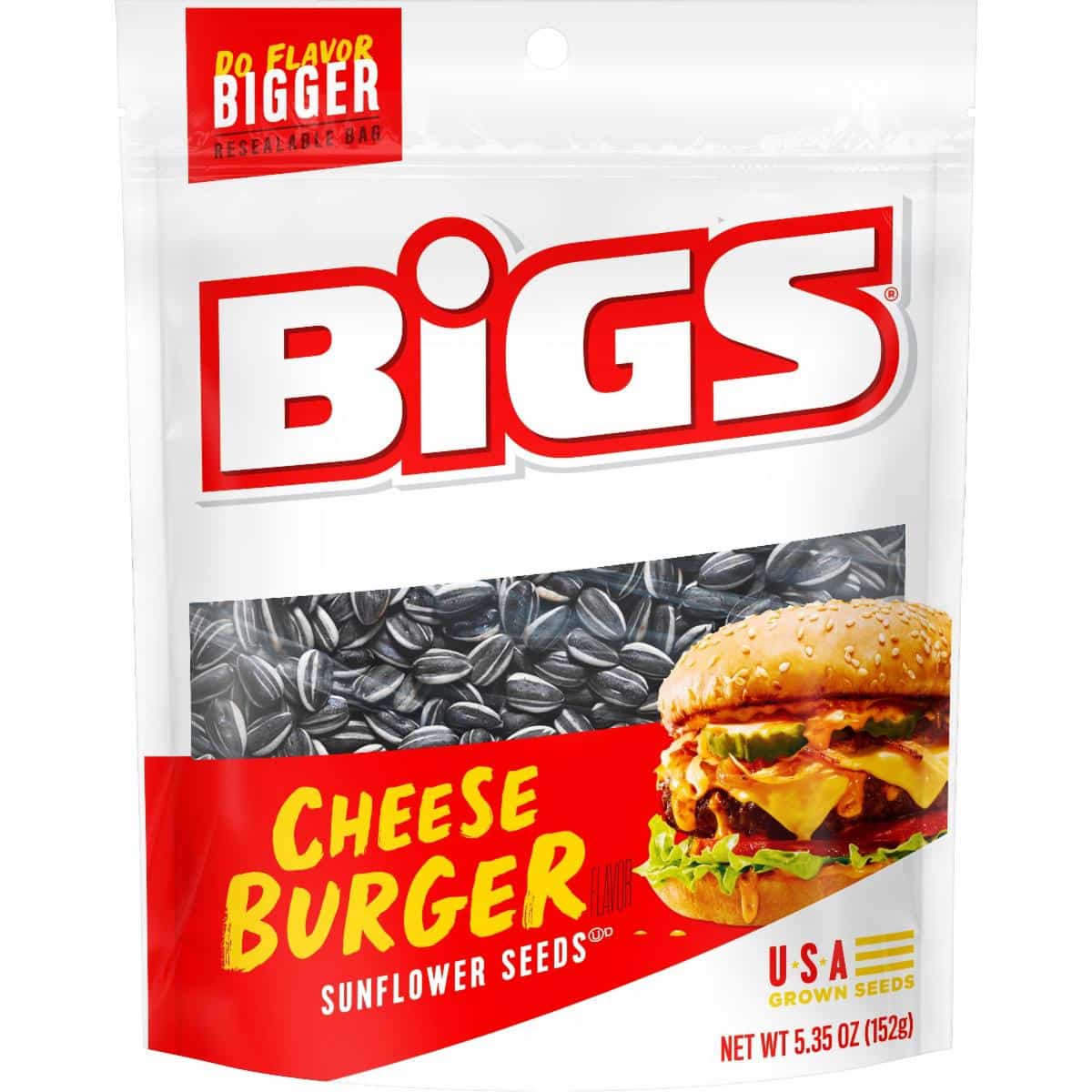 Conagra Brands Inc. recently introduced its BIGS Cheeseburger Sunflower Seeds, building on the success of last year's BIGS Taco Bell Taco Supreme Sunflower Seeds launch, in a 5.35-ounce resealable bag. Cheeseburger, the No. 1 fast food restaurant category, joins an extensive BIGS sunflower seeds line.
"Snacking is on fire," said Burke Raine, vice president and general manager, Snacks & Sweet Treats for Conagra Brands. "Conagra has a proven approach to innovating and growing brands, which we're applying to our Snacks & Sweet Treats portfolio."
Besides Taco Bell Taco Supreme, BIGS Sunflower Seeds includes Vlasic Dill Pickle, Hidden Valley Zesty Ranch, J&D's Sizzlin' Bacon Cracked Pepper, Old Bay Seasoned, Tapatio Chile Limon, Stubbs Smokey Bar B Q, Buffalo Wing, Original Salted & Roasted, Simply Salted Pumpkin, Cracked Pepper Pumpkin, Simply Sea Salt and Savory Wasabi.
The snacks are available through convenience store distributors. Conagra Brands is currently working with Vistar on distribution of snacks suited for vending, micro markets and non-traditional outlets, a company spokesperson told Vending Product News.
For more information visit https://www.conagrabrands.com
---

Home | NEW PRODUCTS | Vending Newsletter sign up | Contact us | email press release
Also see: Beverages, Coffee, Cold Brew, Snacks, Foods, Brokers, Chips, Nuts, Energy Drinks, Energy bars, Fruit Snacks, Meat Snacks, Salty Snacks, Candy, Trail Mix, Gluten Free, Healthy Snacks, Pastries, Cookies, Crackers, Foods, Hispanic Snacks,
Also see: Product Brokers, Product Distributors, Micro Markets | Vending Companies USA
VENDING YELLOW PAGES DIRECTORIES:
Call us at 1-800-956-8363 or POST YOUR COMPANY, GET NEW BUSINESS!