CHUM Offers All Natural Fruit Snacks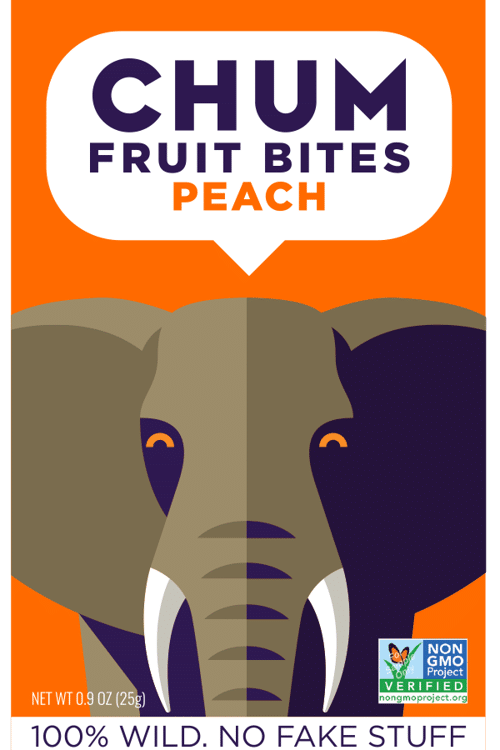 CHUM, imported by International Food Associates, is a 100 percent fruit snack developed by Benjamin Bartley, who was previously a marketing executive at GoGo SqueeZ.
CHUM offers a unique choice in the fruit snack category as one of the only options made from all natural flavors. The CHUM name originated from Bartley's passion for protecting wildlife. Fifteen percent of CHUM profits will go to WILDAid.org, which works to reduce global consumption of wildlife products and to increase support for conservation efforts.
The different flavored snacks – apple, berry, mango, peach and strawberry – bear the images of animals: a rhinoceros, a panda, a tiger, an elephant and a polar bear.
Bartley has worked diligently on developing a very unique, fun and "better for you" brand as well as very detailed sales and marketing plans.
CHUM is 100 percent fruit, has no added sugar, is gluten-free and GMO-free.
Currently, Chum Fruit Bites are available in some Vistar distribution centers. Chum is also available nationally through Minimus Distribution in Newbury Park, California.
Compass Marketing represents CHUM in the vending and micro market trade nationally.
For information, visit https://chumbites.com/
---

Home | NEW PRODUCTS | Vending Newsletter sign up | Contact us | email press release
Also see: Beverages | Snacks | Foods | Brokers | Chips, Nuts, Energy bars, Fruit Snacks, Meat Snacks, Salty Snacks, Candy, Trail Mix, Gluten Free, Healthy Snacks, Pastries, Cookies, Crackers, Foods, Hispanic Snacks,
Also see: Product Brokers, Product Distributors, Micro Markets | Vending Companies USA
VENDING YELLOW PAGES DIRECTORIES:
Call us at 1-800-956-8363 or POST YOUR COMPANY