Cheetos Popcorn – The New Cheetos Popcorn That's Infused With "Cheetle Dust"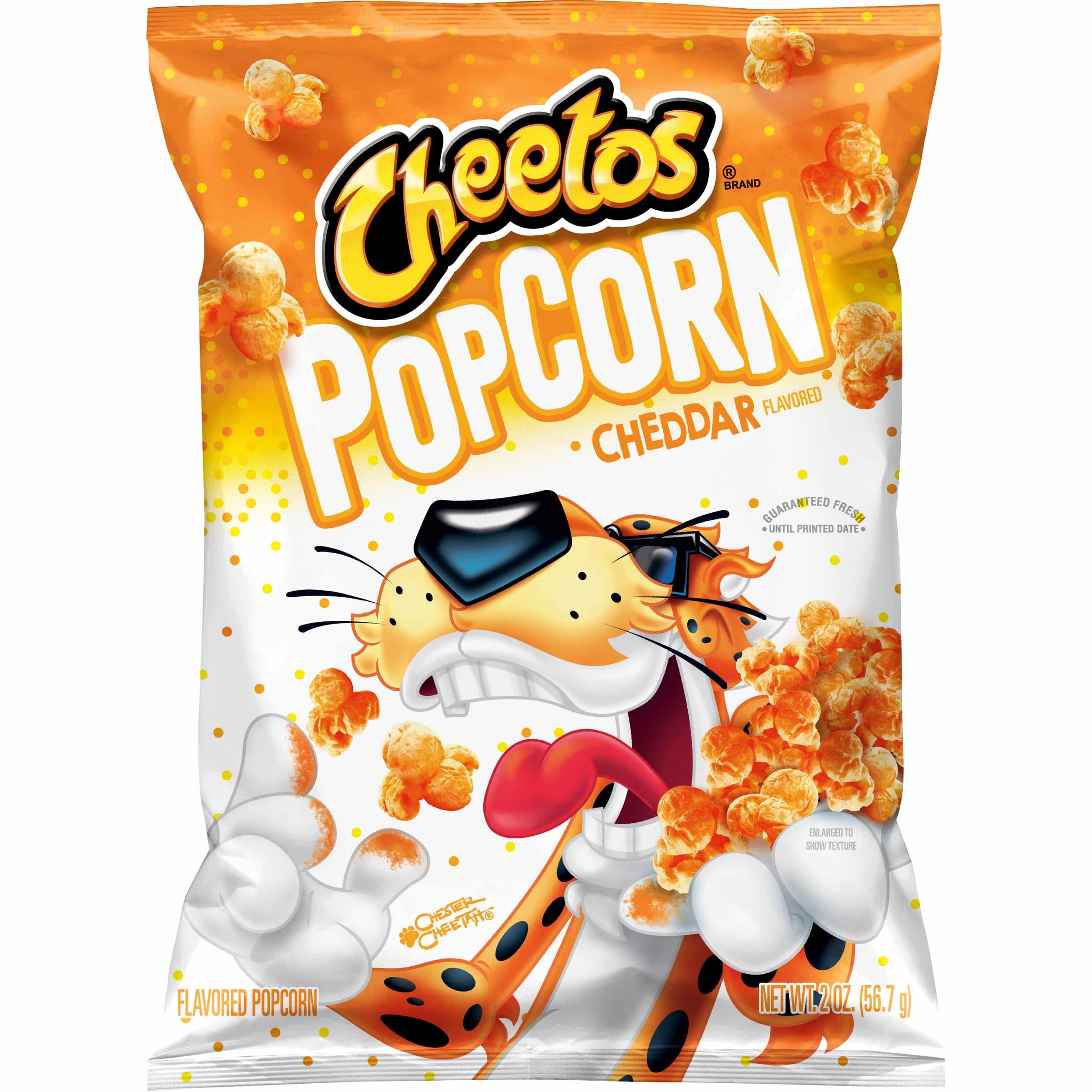 If you watched the 2020 Superbowl, and all of the commercials, you know that PepsiCo Frito-Lay North America has a new ready to eat popcorn available that also delivers the legendary Cheetos taste thanks to the "Cheetle Dust" that Cheetos fans have come to expect from Cheetos. 
Thanks to the growing demand for popcorn over the last 10 years and newer brands like Skinnypop Popcorn, Cheetos Popcorn adds a delicious addition to the variety of ready to eat popcorn options which can be found in vending machines and stores near you. 
About Cheetos Popcorn 
Cheetos have been a remarkably enduring product that has been one of the snack foods of choice for people around the world since 1948 when they were invested by Charles Elmer Doolin. 
Their new Cheetos Popcorn is sure to be a huge hit that will also come in a variety of flavors including cheddar and Flamin Hot. The popcorn will also be available in 2-ounce and 7-ounce bags as well. 
Popcorn fans are sure to love Cheetos Popcorn because they offer a new way to enjoy popcorn since Cheetos popcorn doesn't have butter and salt, instead, the popcorn offers plenty of delicious "Cheetle Dust" with each bite. 
A Product Two Years in The Making 
As with any new product that a company like PepsiCo Frito-Lay North America releases, they don't just create new products without taking plenty of time to develop them.  
The company actually started testing the Cheetos Popcorn concept two years ago when they created a version of "Crunchy Cheetos" and tested it in Regal Cinemas. That product which combined Cheetos with popcorn kernels eventually led the way for the company to just focus on creating Cheetos popcorn. 
Anyone who enjoys Cheetos will also like having the familiar Cheetle Dust on their fingers with each bite of Cheetos popcorn, this became the focal point of the new Cheetos popcorn Superbowl commercial that also featured a digitally "de-aged" MC Hammer and his classic song "can't touch this". 
Ready to Go Popcorn 
If you've enjoyed popcorn in the past you know that it takes time to make popcorn. The good news about Cheetos Popcorn is that it's going to be easier than ever before for people who enjoy popcorn to grab a bag of delicious Cheetos Popcorn and enjoy it anywhere, they go. 
Cheetos fans are easy to spot thanks to the orange Cheetle dust on their finger and those fans will continue to satisfy their snack food cravings with delicious Cheeto Popcorn. 
This popcorn can be found almost anywhere. The 6.5 oz. Flamin Hot Bag is selling for $3.99 bags and the 2 oz. bags are selling for $1.89. 
Besides being a new product for PepsiCo Frito-Lay North America, it's also the first time that the company has officially named its orange dust to "Cheetle Dust". The dust has changed names several times over the years and was last called "Cheedle Dust" before the company decided to go with the new "Cheetle Dust" name. 
Regardless of the name of the dust, Cheetos Popcorn is sure to be another hit for the company that will last for years to come. 
For more information visit https://www.cheetos.com/
By Karen Scott, Publisher
---

Home | NEW PRODUCTS | Vending Newsletter sign up | Contact us | email press release
Also see: Beverages, Coffee, Cold Brew, Snacks, Foods, Brokers, Chips, Nuts, Energy Drinks, Energy bars, Fruit Snacks, Meat Snacks, Salty Snacks, Candy, Trail Mix, Gluten Free, Healthy Snacks, Pastries, Cookies, Crackers, Foods, Hispanic Snacks,
Also see: Product Brokers, Product Distributors, Micro Markets | Vending Companies USA
VENDING YELLOW PAGES DIRECTORIES:
Call us at 1-800-956-8363 or POST YOUR COMPANY, GET NEW BUSINESS!