Century Foods Offers Private Label Snacks

With a history of over 30 years in snack food production, Century Snacks is now private labeling its products for vending operators.  Century produces a wide variety of flavored nut and trail mix products under their brands Snack Club, California Naturals and Muncheros in its southern California SQF 3 Safe Quality Food Institute certified facility.  The company also has its own lab, which gives the company the ability to create new products, leverage emerging trends and continue to develop ideas for the culinary and food science industries. In addition, the company also sources and creates Kosher/Non-GMO products. 

What Brands Do They offer?  
Snak Club – The original 'flagship' of the company, Snak Club offers more than 200 different types of nuts, trail mixes, and innovative snack mixes like candy and dried fruit, which provide consumers with trail mixes that are both sweet and salty.  
California Naturals – If you've flown anywhere in the last 30 years, you will be familiar with California Naturals. They are traditionally found in airports in the United States and have fed travelers for decades.  
Muncheros – One of the most iconic trail mixes on the market today, Muncheros contains dried fruit and seasoned nuts, a combination that's distinctly savory, spicy, and sweet at the same time.  
These trail mixes are all convenient, on-the-go snack foods, that can be enjoyed anytime, or mixed with yogurt, to create a perfect snack. 
Private Label Opportunities 
Besides selling products under their label, Century Snacks also creates and produces private label brand products as well for their regional and national partners in their world–class manufacturing facility that's located in Southern California. 
Thanks to the company being SQF 3 Certified by the Safe Quality Food Institute, consumers who enjoy their products, and companies that sell them, can have confidence that their products are produced in an environment that is held to the highest standards. 
The quality of their processing will also give consumers who deal with allergies confidence in knowing that all snack mixes that are made by Century Snacks have been made at a facility that also has an allergen control program as well. 
To learn more about Century Snacks, or to speak with them about selling their products from your vending machine or micro–market, visit their website at https://centurysnacks.com, phone: (323) 278-9578.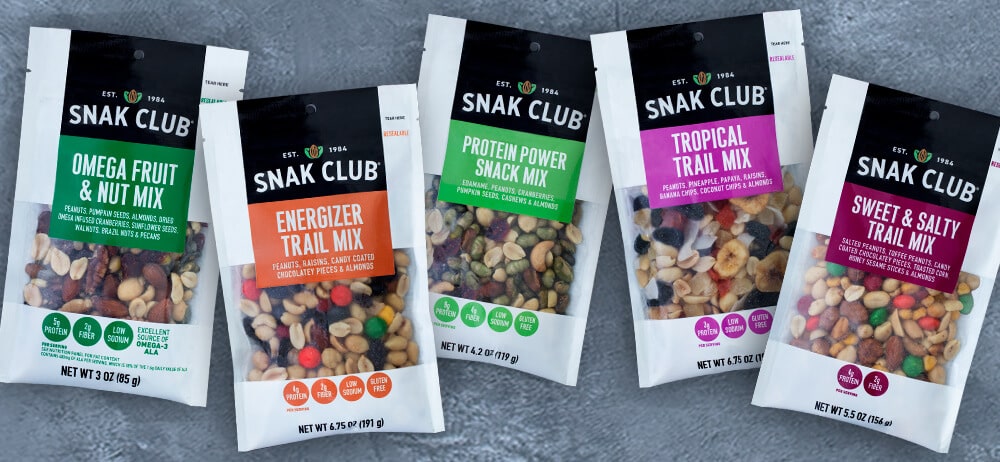 ---

Home | NEW PRODUCTS | Vending Newsletter sign up | Contact us | SUBMIT PRESS RELEASE
Also see: Beverages, Coffee, Cold Brew, Snacks, Foods, Brokers, Chips, Nuts, Energy Drinks, Energy bars, Fruit Snacks, Meat Snacks, Salty Snacks, Candy, Trail Mix, Gluten Free, Healthy Snacks, Pastries, Cookies, Crackers, Foods, Hispanic Snacks,
Also see: Product Brokers, Product Distributors, Micro Markets | Vending Companies USA
VENDING YELLOW PAGES DIRECTORIES:
Call us at 1-800-956-8363 or POST YOUR COMPANY, GET NEW BUSINESS!