Caveman Coffee Releases Sparkling Hibiscus Tea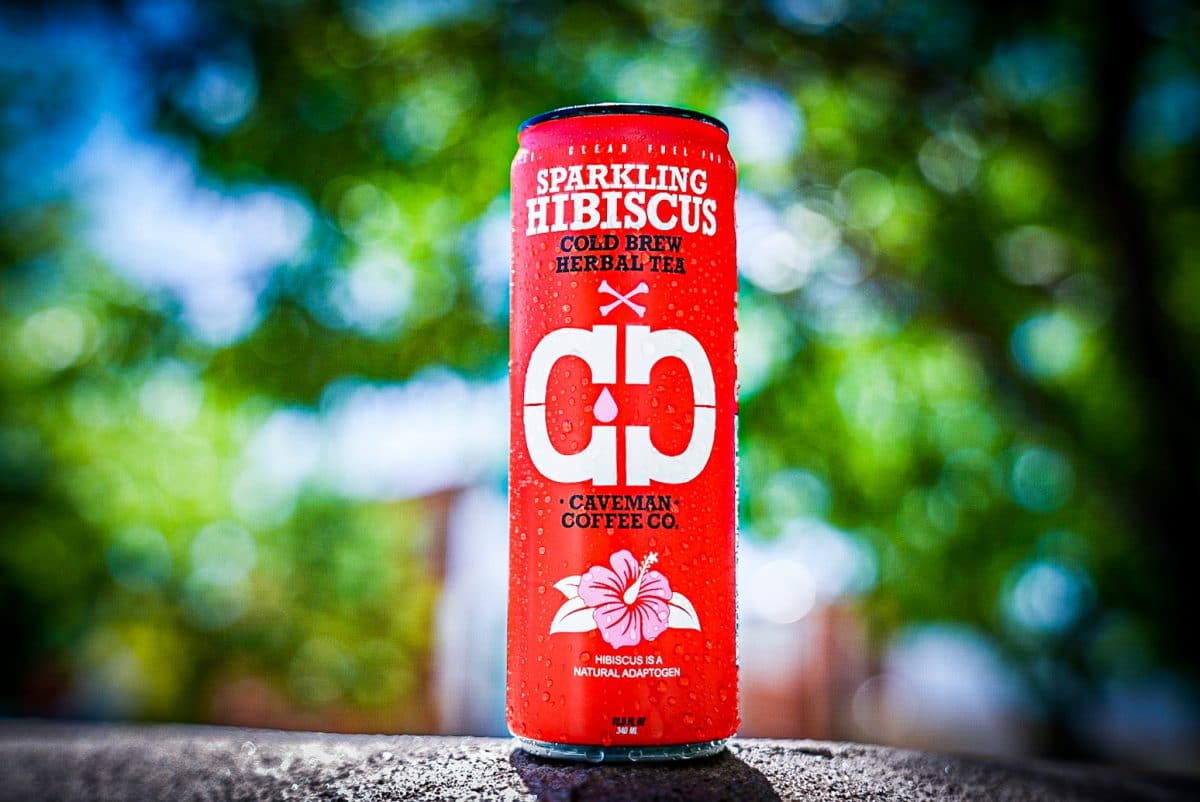 Los Angeles based Caveman Coffee just announced the release of their new sparkling hibiscus, cold brew tea, only in time for the summer months.  
With the weather warming up, more people will be heading to their local micro–market or vending machine in search of something cold. Thankfully, this sparkling hibiscus cold brew tea follows the latest trend of "better for you" foods and beverages because it is caffeine–free, sugar–free, and low calorie. 
Open up a bottle of sparkling hibiscus cold brew tea, and you will find that it has distinct flavor notes while also having a taste of sweet. This is a perfect fit for people who want a drink that's also refreshing without being overpowered with caffeine or left feeling bloated, as many people feel after drinking a bottle of soda. 
A Tea That Anyone Will Enjoy 
What's also great about Caveman Coffee's sparkling hibiscus tea is that they've managed to create a drink that most people will enjoy. How? It accomplishes the goal of being "better for you" by having no sugar or caffeine, low calorie, and with its light carbonation and pink accents, the tea also manages to leave you with a light taste in your mouth that makes you want to have another. 
In today's world, most people want to enjoy a refreshing beverage at the end of the day, and Sparkling Hibiscus tea is the perfect option because it gives you something that you can enjoy without having to be concerned about potentially drinking something that could be bad for you. 
Another great thing to mention about this tea is that two of the ingredients: hibiscus, and lemongrass, are high in antioxidants, celebrated for their anti-inflammatory agents, and they are also ingredients that help with stress relief as well. 
The Right Tea For Summer 
There's no doubt that most people have their favorite summer beverages, including sweet tea, soda, and iced coffee. For people who don't want to drink those beverages, there's always water, but some people don't like drinking water unless it's flavored. 
Caveman Coffee has the "winning combination" with their sparkling hibiscus tea because, with its light flavor and health benefits, the tea is sure to appeal to people who of all ages. After all, it offers a deliciously sweet flavor that people who drink sweet tea or other traditional beverages will love while also having a light taste that's not overpowering. 
The company has been a leader in producing healthy coffee and other nutritious health foods since 2013; this tea is their first foray into the ready to the drink market, and fans of better for your beverages are looking forward to seeing what the company will be producing in the years to come. 
Founded by Tait Fletcher, Lacie Mackey, and Keith Jardine, this tea can be purchased online or found at a natural food store near you.
For more informataion contact Lacie Mackey at: lacie@cavemancoffeeco.com
Visit website: https://cavemancoffeeco.com/
By Jeremy Raglin, Contributing Editor
---

Home | NEW PRODUCTS | Vending Newsletter sign up | Contact us | SUBMIT PRESS RELEASE
Also see: Beverages, Coffee, Cold Brew, Snacks, Foods, Brokers, Chips, Nuts, Energy Drinks, Energy bars, Fruit Snacks, Meat Snacks, Salty Snacks, Candy, Trail Mix, Gluten Free, Healthy Snacks, Pastries, Cookies, Crackers, Foods, Hispanic Snacks,
Also see: Product Brokers, Product Distributors, Micro Markets | Vending Companies USA
VENDING YELLOW PAGES DIRECTORIES:
Call us at 1-800-956-8363 or POST YOUR COMPANY, GET NEW BUSINESS!