'Caffeine Meets Clean' – LIMITLESS Coffee & Tea Seeks To Revolutionize A Traditional Refreshment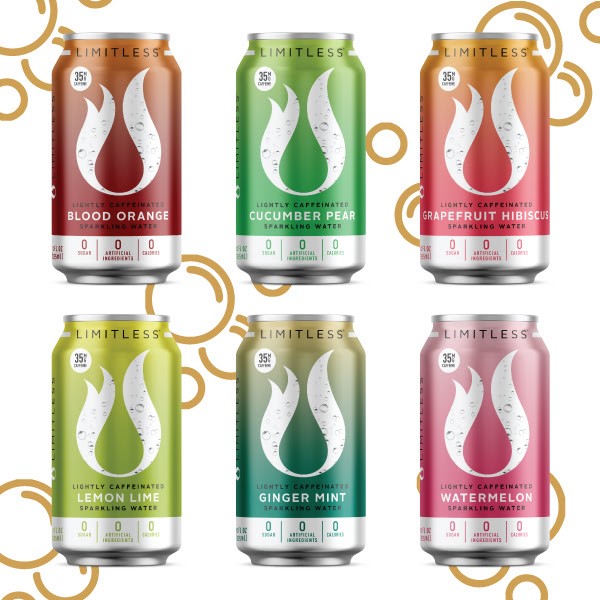 When retail entrepreneur Matt Matros visited a coffee farm in Bali, Indonesia, he was surprised by the insects, dust and dirt he saw amongst the drying harvested coffee cherries. At a time when consumer products were becoming increasingly dedicated to nutrition, ingredient transparency and a clean environment, Matros wondered why one of the most popular refreshment beverages was being harvested in such a substandard manner.
Adopting the motto, "caffeine meets clean," Matros decided there was a need for a coffee business dedicated to clean harvesting. He shared his vision with Craig Alexander, who was operating coffee houses, and with Chris Fanucchi, who was helping to develop Koia, a nationally distributed, almond milk protein beverage.
Alexander and Fanucchi agreed with Matros that the time had come for a coffee business that would support cleanliness, protection of the environment and transparency. That vision has taken shape as LIMITLESS Coffee & Tea, based in the Chicago area.
The partners traveled to Central America, South America, Indonesia and Africa in search of coffee farms that strictly follow organic farming practices. They source only wet washed coffee beans that are allowed to dry in less than 48 hours. The beans are air roasted, sweeping away the loose skin of the coffee, along with other contaminants. Reverse osmosis removes contaminants from the water.
As a result, the coffee contains low counts of mycotoxins (a toxic substance produced by a fungus), bacteria and mold.
"We're a clean caffeine company," said Fanucchi, the company's cofounder and director of business development. "It's most evident with our recent product launch, our Lightly Caffeinated Sparkling Water."
"We needed to have a different spin on our brand," Fanucchi continued, pointing out that the LIMITLESS Coffee & Tea products are verified nonGMO. "We do have the cleanest beans that we've tested against." The company hires a laboratory to do the testing every time it sources a new coffee bean.
The company sells coffee beans in 5-pound bags and 12-ounce bags, cold brew coffee kegs, Matcha tea and canned lightly caffeinated sparkling water that debuted in May 2018.
LIMITLESS considers itself a pioneer in the caffeinated sparkling water category. The product has no sugar, zero calories, "zero everything," and 35 milligrams of caffeine derived from coffee beans.
The first company's product was cold brew coffee kegs, which they sold to the Chicago Cubs around the time the team won the 2016 World Series. "It was the first year they ever had our coffee. Go figure," Fanucchi said.
The second customer was WeWork, the shared work space provider. "They just bought the heck out of our cold brew kegs, and really helped us launch into the office OCS world throughout Chicago, and now, nationwide," he said.
The partners knew that trying to take on a business with as many well entrenched players as coffee would be no easy feat.
The company expanded from OCS to vending and grocery stores, selling coffee beans, RTD coffee bottles, cold brew kegs and their own Matcha brand tea. This past year, they opened three LIMITLESS cafes in the Chicago area.
The company's revenue is evenly split across the three main channels: refreshment services (vending, OCS and pantry service), grocery and its own LIMITLESS coffee houses, Fanucchi said. He expects the grocery channel will grow the fastest.
LIMITLESS sells its products directly to customers and through United Natural Foods Inc. The company also works with CSG in the vending and OCS channel.
"The vending and OCS channels are kind of conduits to building a brand," Fanucchi said. "We need to have those different touch points in different places for consumers to really get a feel for the brand. Having that third touch point within the office channel of people going and drinking it every single day – it's just one further touch point to strengthen the brand as we continue to grow multi-regionally."
Cold brew and Matcha green tea flavors include original, vanilla, Nitro, unsweetened, sweetened, sweet mint and Nitro vanilla.
Cold brew bottles include original, vanilla, mocha, salted caramel while Matcha green tea bottles include sweetened, unsweetened and sweet mint.
For more information visit https://limitlesscoffee.com/, sales@limitlesscoffee.com.
By Art Bitze, Managing Editor
---

Home | NEW PRODUCTS | Vending Newsletter sign up | Contact us | email press release
Also see: Beverages | Snacks | Foods | Brokers | Chips, Nuts, Energy bars, Fruit Snacks, Meat Snacks, Salty Snacks, Candy, Trail Mix, Gluten Free, Healthy Snacks, Pastries, Cookies, Crackers, Foods, Hispanic Snacks,
Also see: Product Brokers, Product Distributors, Micro Markets | Vending Companies USA
VENDING YELLOW PAGES DIRECTORIES:
Call us at 1-800-956-8363 or POST YOUR COMPANY