Bubly Sparkling Water – Zero Calorie Water With No Artificial Sweeteners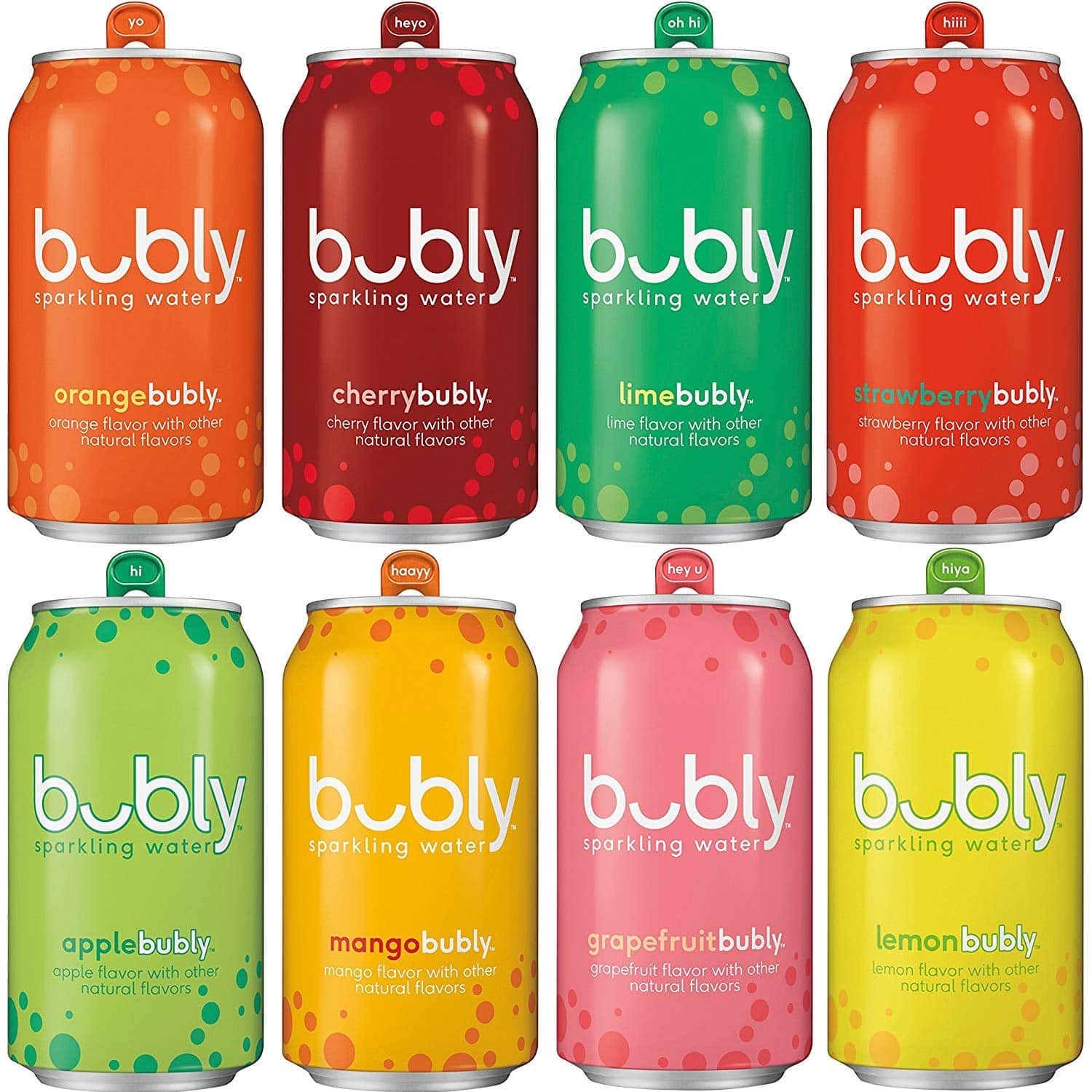 Water is an essential part of the human body but in today's world, some people don't like to drink water because they find water to be boring. 
What's the solution to the problem? Instead of drinking boring water, why not drink Bubly Sparkling Water instead? 
This sparkling water is sugar–free, dye–free and has zero calories or sweeteners. When you open a can of Bubly sparkling water, you can have confidence that you're going to consume real water without anything else that could potentially harm your body. 
How Does It Taste? 
A can of Bubly Sparkling water tastes like water with a slight flavor to it that's not overpowering, but just enough of a flavor so that you can enjoy this water. 
What's ideal about Bubly Sparkling Water is that the company also produces other varieties of their sparkling water as well including strawberry, orange, lemon, apple, mango, grapefruit, and lime. 
At 12 ounces per can, Bubly Sparkling Water offers will help your body to stay hydrated and make drinking water easy again and is refreshing, especially when you add ice to it! 
Making Water Fun To Drink Again 
Water is an essential beverage that everyone has to consume daily, especially if they sweat during a workout, or spend a lot of time outside. 
Sadly, in 2020 most people don't like to drink water because they have become conditioned to drinking soda and are used to sweet drinking beverages. 
With Bubly Sparkling water, water is fun to drink again because each can of Bubly is flavorful and refreshing. 
To learn more about Bubly Sparkling water visit their website today at https://www.bubly.com/.
By Jeremy Raglin, Editor-Content Writer
---

Home | NEW PRODUCTS | Vending Newsletter sign up | Contact us | SUBMIT PRESS RELEASE
Also see: Beverages, Coffee, Cold Brew, Snacks, Foods, Brokers, Chips, Nuts, Energy Drinks, Energy bars, Fruit Snacks, Meat Snacks, Salty Snacks, Candy, Trail Mix, Gluten Free, Healthy Snacks, Pastries, Cookies, Crackers, Foods, Hispanic Snacks,
Also see: Product Brokers, Product Distributors, Micro Markets | Vending Companies USA
VENDING YELLOW PAGES DIRECTORIES:
Call us at 1-800-956-8363 or POST YOUR COMPANY, GET NEW BUSINESS!