Blue Bunny Load'd Sundaes Adds 2 New Flavors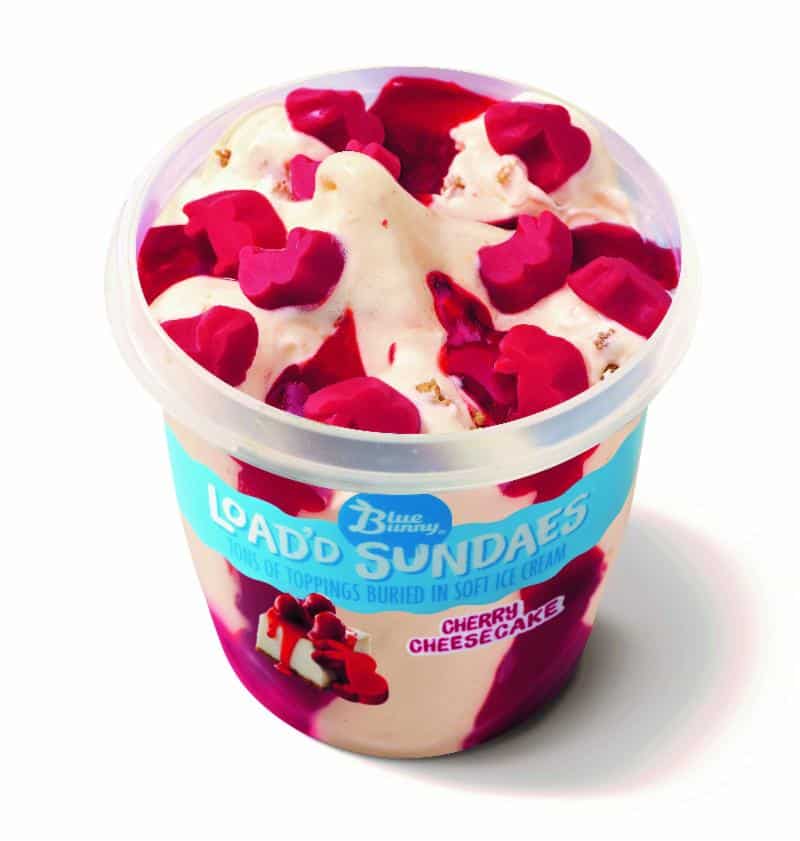 Wells Enterprises/Blue Bunny Ice Cream has added two new flavors to its "grab and go" Load'd Sundaes containing 8.5 fluid ounces: Cherry Cheesecake Ice Cream and Marshmallow Crispy Bar Ice Cream. The  Load'd Sundaes are soft, scoopable ice cream with toppings swirled together in a clear package, a resealable lid and flavor cue graphics.
Cherry Cheesecake Ice Cream has toppings buried in soft ice cream, including graham and cherry swirls, graham pieces and cherry bunnies buried in soft cheesecake ice cream. One unit contains 490 calories.
Cherry Cheesecake recently received a food award from People magazine.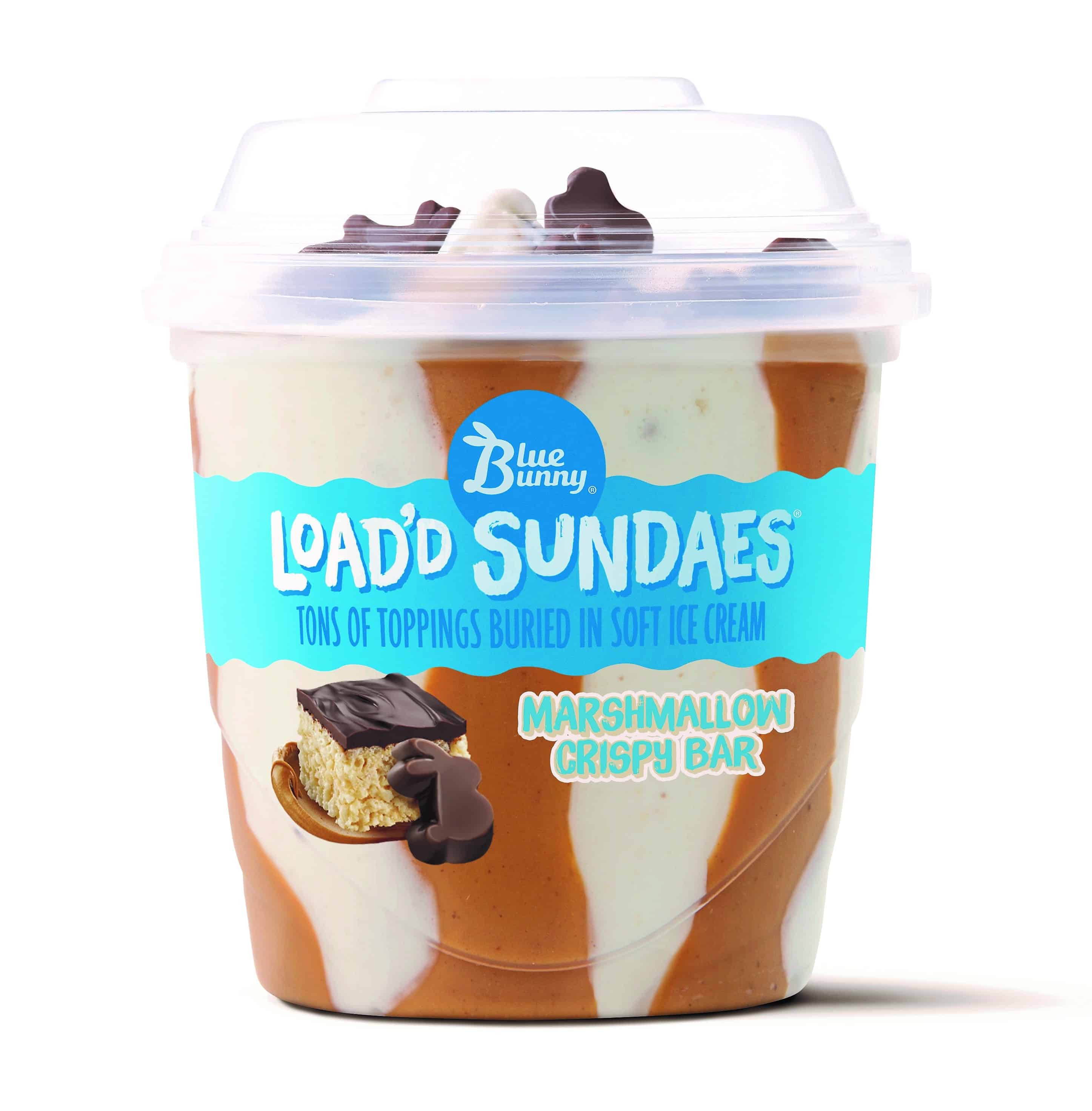 Marshmallow Crispy Bar Ice Cream has peanut butter and rice crisp swirls, chocolaty rice crisp pieces and chocolaty marshmallow bunnies buried in soft marshmallow ice cream. One unit contains 570 calories.
The Load'd Sundaes also includes Bunny Tracks, Chocolate Brownie Bomb, Cookie Crunch N' Fudge, Mint Chocolate Chunk and Strawberry Shortcake.
For more information visit https://www.bluebunny.com/
---

Home | NEW PRODUCTS | Vending Newsletter sign up | Contact us | email press release
Also see: Beverages, Snacks, Foods, Brokers, Chips, Nuts, Energy bars, Fruit Snacks, Meat Snacks, Salty Snacks, Candy, Trail Mix, Gluten Free, Healthy Snacks, Pastries, Cookies, Crackers, Foods, Hispanic Snacks,
Also see: Product Brokers, Product Distributors, Micro Markets | Vending Companies USA
VENDING YELLOW PAGES DIRECTORIES:
Call us at 1-800-956-8363 or POST YOUR COMPANY, GET NEW BUSINESS!