PayComplete Innovative Vending Payment Solutions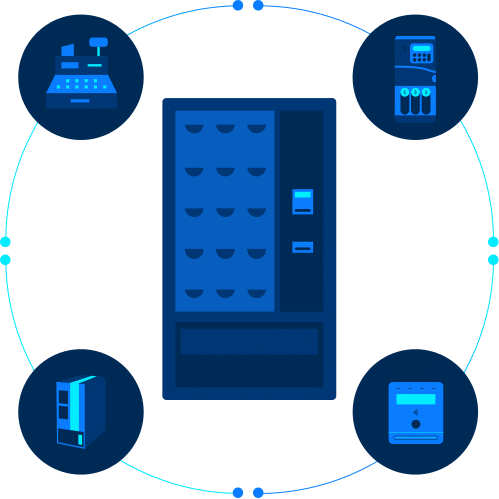 Are you searching for one solution that will bring digital precision across your vending machines or micro-markets?
PayComplete enables operators to create and deploy new mini-retail and self-service solutions anywhere using a wide range of connected components, devices, software, and services.
Streamline Your Payments
In the 2020s, more vending machines than ever before can be classified as 'smart' machines that do more than just accept cash or coins.
Micro markets often have smart vending machines as well, but the reality is regardless of where those machines are placed, they often don't have one single application that connects them all, so that the operator can view their data in one place.
The PayComplete software suite simplifies the process of managing smart vending and micro-market machines so that operators can log in to one place to view the data from all of their machines.
Besides simplifying payment system management for operators, PayComplete also offers an efficient in-person transaction experience so that consumers can find the products that they want without leaving disappointed because they didn't find the beverage or snack that they were looking for.
Supports 3rd Party IoT Enabled Devices
Yes, this vending software will help to streamline any vending business's payment processes and the company also supports thousands of 3rd party IoT-enabled devices around the world as well.
With PayComplete, operators will increase their business innovation while improving consumer and employee experiences. The company will also help operators to improve employee experiences, maximize payment flexibility, increase operational efficiency, and more.
To learn more about PayComplete, visit their website at https://paycomplete.com, or email  info@paycomplete.com.