OptConnect Wireless Management Solutions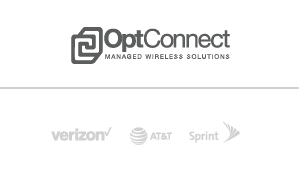 OptConnect offers machine to machine wireless service for ATMs, Kiosks, Digital Signage, Facility Management, Smart Safes, and many other industry sectors. Rather than simply providing hardware or network service, OptConnect offers a completely managed service designed to make your data connection simple and reliable.
OptConnect provides a fully-managed service, supplying hardware, network connections from all of North America's major carriers, and support services. Managed, end-to-end service allows ATM operators to add OptConnect to ATMs without introducing a complicated, time consuming new step in the process.
---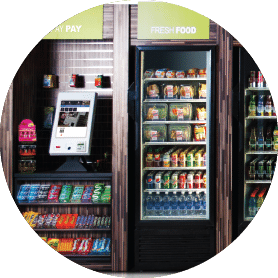 OptConnect provides wireless network connectivity for Micro Market systems of any size. The OptConnect solutions gives merchants faster and more flexible deployments, and a reliable connection to manage inventory and market operations.
Our wireless routers are device-agnostic. If you need wireless network connectivity in a custom application, look to OptConnect to provide the hardware, network connection, software and support you need.

READY TO GET STARTED?
For more information visit http://www.optconnect.com

---


Home | Vending Technology News | More News | Vending Newsletter sign up | Questions? Contact us | email press release
Call us at 1-800-956-8363 or POST YOUR COMPANY