New Products for Vending Machines and NEW PRODUCTS For Micro Markets!
INTRODUCING NEW PRODUCTS FOR VENDING & MICRO MARKET SUPPLIERS LISTED! There are more varieties of NEW PRODUCTS FOR VENDING MACHINES listed here. New BEVERAGES, FOODS & PRODUCTS such as: Candy, Baked Goods, Foods, Healthy Snacks, Wholesale Snacks, Water and other vendible products!
Are you looking for New Wholesale Products for your Vending Machines or Micro Markets?
Find  NEW VENDIBLE PRODUCTS Wholesale products for retail.
Contact the product companies listed below for more information about their new products.
Post a Photo Display ad or newest press release to introduce your NEW PRODUCTS! Photos and Links included! —Get Results Fast!

---
New Vending Machine Product! Reduce or eliminate pain with CBD Kelco Pain B-Gone.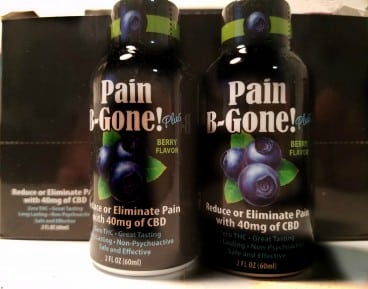 New Vending Machine Product! Reduce or eliminate pain with 40 mg of CBD Kelco Pain B-Gone. Zero THC, non-psychoactive, safe and effective, great tasting and long lasting. Read More

---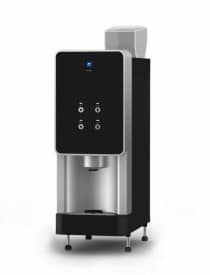 Fuji Electric Launches Bean-To-Cup, Single-Serve Brewer
Fuji Electric Corp. has entered the bean-to-cup coffee machine market in the U.S. with the launch of BeanBrew, a commercial-grade, single-serve coffee machine that uses freshly ground beans for every cup, allowing for 24/7 access to gourmet coffee in locations such as offices, hotels, restaurants, and convenience stores. Read More
---

Are you searching for a healthy snack alternative to give your kids at home or at school? If so, Nu-Health California fruit cups are your solution. Nu-Health California offers a 100% natural fruit-in-fruit-juice cup – a healthy alternative to syrupy fruit cups, apple sauces and sugary drinks. With a shelf life of up to 18 months, this Kosher, no sugar added fruit cup is unique as it has no colorings, synthetic ingredients, GMOs, preservatives or gluten. Available in 4.5 and 9.0 ounce cups, these on-the-go snacks do not require refrigeration and come in the following flavors: apple, peach, pineapple, mandarin orange and pear. [ Read on ]  and  visit website at:  www.nuhealthfruit.com
---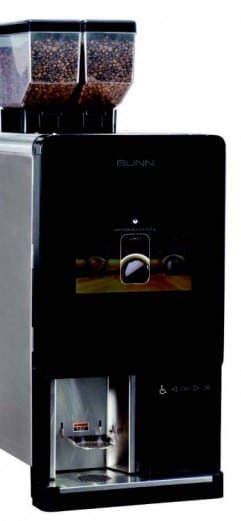 The Bunn Sure Immersion brewer offers bean-to-cup coffee using a vacuum system with exclusive air infusion extraction control to deliver a balanced cup with a smooth finish.
Two independent grinders with precision burrs provide accurate grind profiles. Beverage selections include iced and hot options. Each recipe has programmable air-infusion and immersion control.
Users can dispense fresh coffee in five portion sizes, programmable from a 6-ounce cup to a 64-ounce carafe.
The unit features 5.75-inch to 8.25-inch cup clearance.
Two tinted 3-pound hoppers allow customers to view fresh whole beans
A10-inch touchscreen can show promotional videos.
Large pictorial graphics provide engaging drink selection.
There is optional remote monitoring support and improved over-the-phone diagnosis and repair.
For more information visit: http://www.bunnomatic.com/Sure-Immersion.
---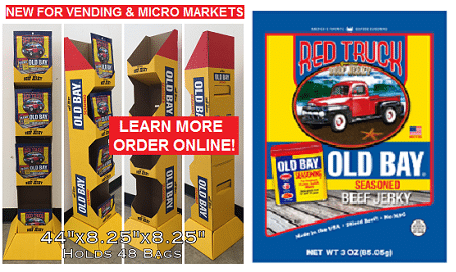 Beginning in September 2016, select retailers in the Maryland, Delaware, Pennsylvania, and Virginia region will carry this amazing new gourmet beef jerky. A special blend of OLD BAY seasoning was designed specifically for Red Truck's gourmet beef jerky and will  sure to satisfy the beef jerky and OLD BAY lover in all of us.
Red Truck Beef Jerky, LLC. is a gourmet beef jerky company based in the United States. Along with our retailers and distributors across the country we also have a thriving online store, and a dropship program for our smaller retailers that does not require large minimums in order to reap the benefits of selling our gourmet beef jerky. For additional information about our product, please visit our website at www.redtruckbeefjerky.com and remember to follow us on Facebook @ "Red Truck Beef Jerky" and on Twitter @RedTruckJerky. [ Read More ] Contact: RichardC@RedTruckBeefJerky.com. Order on website: www.redtruckbeefjerky.com
---
Smart Lid – the world leaders in smart packaging applications – appoints large-scale European thermoformer to manufacture its lids
The Smart Lid has now won 8 innovation awards, has multiple granted patents in major markets of the world, is recyclable like other white coffee lids, and has received FDA and EU direct food-contact compliance. Visit website: http://www.smartlid.com
---
Also see more Wholesale Suppliers of:
VENDING YELLOW PAGES DIRECTORIES:
Call us at 1-800-956-8363 to POST YOUR NEW PRODUCTS, or QUESTIONS?