Bulk Candy Products, Wholesale Bulk Candy, Gumballs for Vending Machines, Wholesale Bulk Product Suppliers listed here
FIND BULK PRODUCTS FOR VENDING MACHINES – SUPPLIERS LISTED BELOW!! There are more varieties of BULK CANDY, GUMBALL VENDING MACHINES listed here. Such as; Candy, Chocolate, Nuts, Trail Mix and other vendible products!
Are you looking for Wholesale Products in Bulk for your Vending Machines or Micro Markets?
Find NEW BULK VENDIBLE PRODUCTS Wholesale products for vending.
Contact the bulk product companies listed below for more information about their newest products and pricing specials.
Post a Photo Display ad to introduce your NEW PRODUCTS! Only $125 per month,  Photos and Links Included – Get Results Fast!

---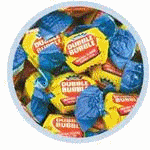 Gumball.com is THE gumballs & gumball machine megastore!
We got our start in 1993 selling gumball vending machines and because of this early start, we are the first and original online distributor of wholesale vending products.
We stock a wide array of vending products ranging from the classic bubble gumball machine to professional grade snack and soda machines, bill changers, bulk gumballs, super balls, flat vending-stickers, toy capsules, replacement parts and more. It's in our name and we promise our gum balls and bulk candy will always be fresh. To shop online now go to www.Gumball.com.
Phone: 800-260-0010, Email: support@gumball.com, Website: www.Gumball.com.

---
Also see wholesale suppliers of:

BULK PRODUCTS
    Bulk Capsules
    Bulk Stickers
CANDY
CHOCOLATE
GUM
NUTS
TRAIL MIX
VENDING YELLOW PAGES DIRECTORIES:
Call us at 1-800-956-8363 to POST YOUR NEW PRODUCT, or QUESTIONS?
Home | Vending Technology News | More Vending News | Vending Newsletter sign up | Questions? Contact us |