Automated Vendtech Offers Modern Platforms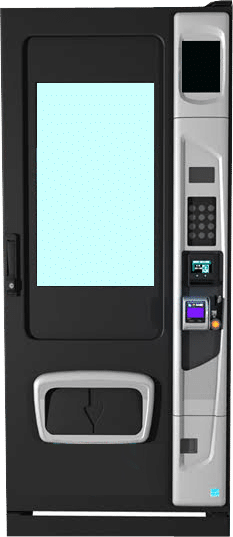 By specializing in modern technology, Automated Vendtech is a company that addresses those operator concerns which will help retain customers rather than sending them to another location where they may find machines with newer technology. The company specializes in offering a vending platform that includes a touchscreen interface, multiple payment options and remote management system that enables vending operators to manage machines from anywhere they can obtain an internet connection.  Automated Vendtech has over 30 years of experience in engineering and designing new vending machines. 
Automated Vendtech's fully customizable vending machines offer a 32" full–color LCD touch-screen monitor; multiple payment options including cash, coin and credit/debt; refrigeration; and the ability to store hot foods that require temperatures up to 100 degrees Fahrenheit.  These machines can also dispense multiple product in one transaction. 
EQUIPMENT FEATURES
32″ full color LCD touch-screen
Refrigeration option
Standard peripheral opening for additional payment or POS
MDB support for all industry standard devices including cash, coin, debit & credit systems
DEX data output support
Internal & external monitoring camera options
Motor pairing capable
Proven operating environment: up to 100*F (38*C) @90% RH
Reverse on startup condenser fan
Software from Automated Vendtech offers remote sales and accounting, time of day discounting, programmable POS messages, coupon and token values and TOD shutdown modes.  
SOFTWARE FEATURES
Fully integrated controller with remote sales and accounting features:
Price setting by selection, row or machine
Free vend and combo vend modes
Flexible space to selection setting
Time of day discounting
Time of day shutdown modes for energy savings & controlled vending times
Programmable point of sale messages
Programmable coupon & token values
Coin and bill rejection counts
Accountability display by selection, row or machine
Talker device support for sign impaired (not included)
To learn more about Automated Vendtech and its vending machines, go to https://autovendtech.com, email info@autovendtech.com or call 800-214-9128.