World Yums! Smart Vending Machines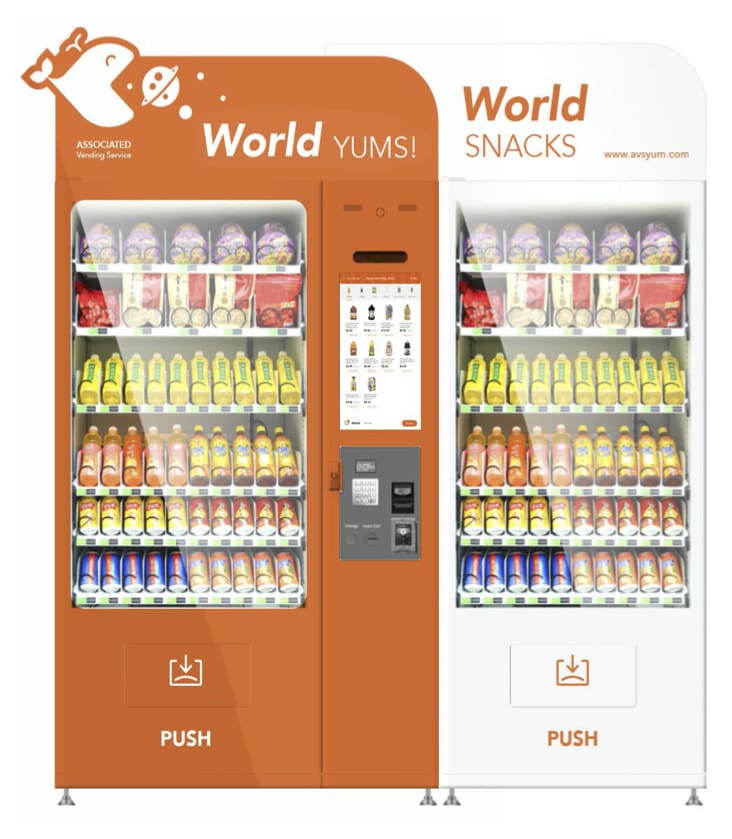 ​​​Geomative Inc. D.B.A Associated Vending Service (AVS) has been rethinking the possibilities of retailing. They presently own and operate World Yums!

World Yums! provides vending machines across the states, with the industry leading operation planning, advanced payment options and intelligent management systems.

The company was founded in Maryland in 2017. As a technology startup, innovation is their foundation. Their engineers are working hard to incorporate the latest technology into their products.
HOW DOES WORLD YUMS DISTRIBUTE INCOME FROM VENDING MACHINE TO A PARTNER?

–Commission: from machine's gross sales.
–Display screen: from advertising ever month.
–Body: from advertising on two sides of the machine.

From American to International options, offering professional and customized vending machine services USA.
For more information visit http://www.avsyum.com/, call (323)-327-7823, email qu.yuan@avs2u.com