Audrey's Chia Cookies Are Better For You!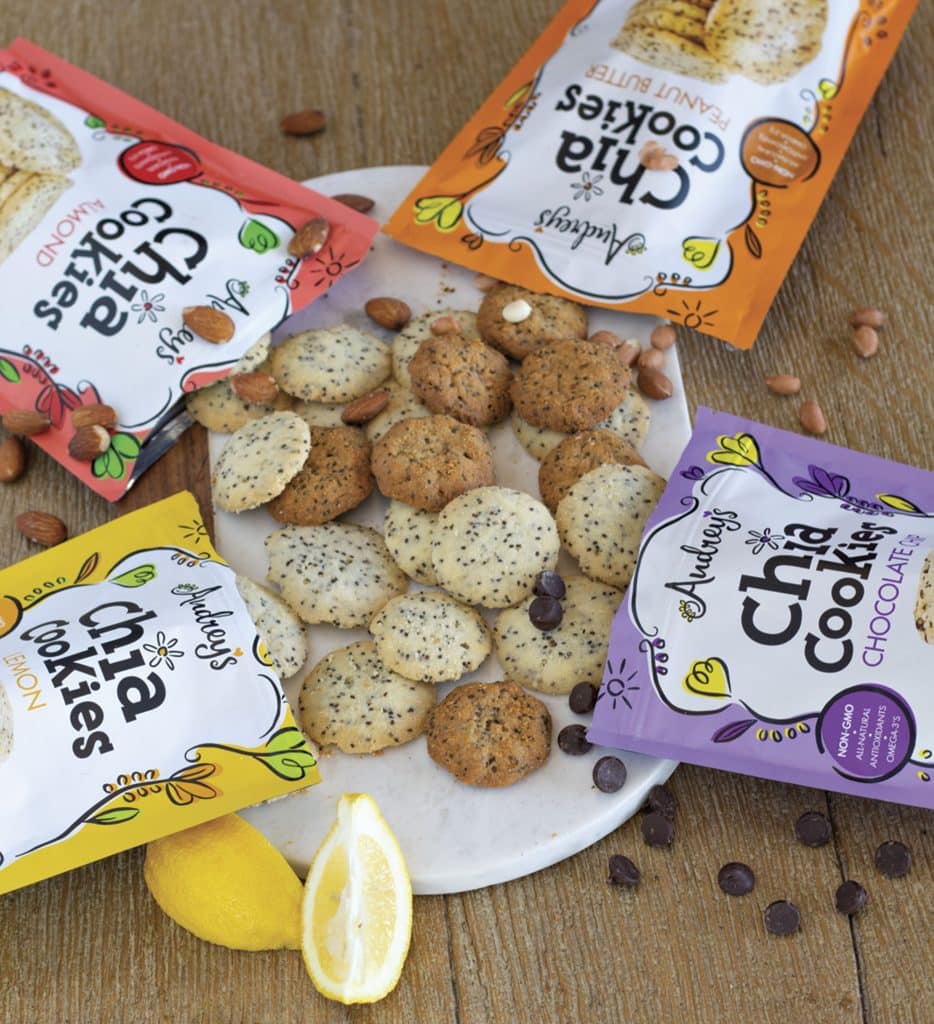 With more consumers reaching for cookies than ever before as their 'go-to snack', they also want healthy cookies that are not high in calories and don't contain a lot of artificial ingredients.
Thanks to Audrey's Chia Cookies, consumers who want to enjoy the occasional cookie, can now enjoy a healthy, 'better-for-you cookie', that contains natural ingredients, including chia seeds.
All Natural Ingredients
In the past, most healthy cookies have had a bad reputation because they were packed with natural ingredients, but they didn't taste fantastic.
With Audrey's Chia Cookies, consumers can enjoy a cookie that tastes great, and contains premium ingredients at the same time, including antioxidants and Omega 3's, an ingredient that's vital for maintaining optimal health.
Chia seeds are classified as a 'super food' because they offer a wide variety of health benefits and have been used by countless civilizations for over 3,500 years as a source of protein and meal supplements.
About Audrey's Cookies
Founded by Audrey Martinez, Arizona-based Audrey's Cookies was started when she realized the health benefits of chia seeds, and set out on a mission to share them with the world. Audrey quickly realized that she could successfully share her passion for Chia seeds by incorporating them into cookies, a time-tested snack food that's enjoyed by most snack food fans.  Over the years, as her cookies have attracted the attention of snack food fans of all ages, her company has also made other chia cookie flavors including chocolate chip, lemon, and almond. 
Experience The Health Benefits of Chia Seeds
With one tablespoon of chia seeds in every bag of Audrey's Cookies, consumers who try these cookies can count on enjoying a non-GMO cookie that's also made with real butter, and real cane sugar as well. These cookies are sure to attract the attention of your vending or micro-market customers who are hungry and are looking for an all-natural cookie as a standalone snack, or as part of their next meal. 
To learn more about Audrey's cookies visit their website at https://www.audreyschia.com.