VENDINGCONNECTION.COM CAN HELP Your Company
Increase your website traffic for FREE! or Advertise with us
PLACE ANY ONE OF THE FOLLOWING VENDING CONNECTION LOGOS
OR TEXT LINKS ON YOUR WEB SITE AND RECEIVE A VENDING LINK FOR FREE!
PLEASE E-MAIL US WHEN A LOGO IS POSTED. Call: 800-956-8363 EMAlL USI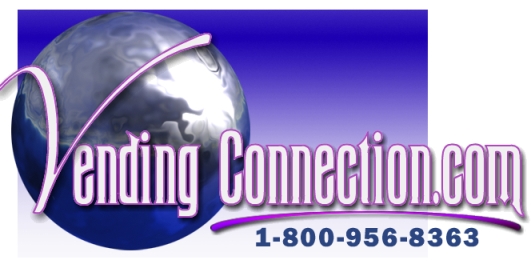 #1 Vending Business Directory VendingConnection.com, Find New and Used Vending Machines, Buy or Sell
Vending Routes, Vending Classified ads, and Vending Yellow Pages - Vending Suppliers USA and worldwide!



Vending Yellow Pages Directory An online vending directory of vending and
coin operated industry suppliers. Including: Manufactures, distributors, vending machine services, parts,
products, merchandise, supplies, new and used machine suppliers.




VENDINGCONNECTION.COM 1-800-956-8363
Home Page | Considering Vending? | FAQs | Vending Start-Up Kit | Buyers Guide | Vending Classifieds Ads | Vending EBooks
Coffee Vending | Snack Foods | Hispanic Vending | Snack Vending | Food Vending | Healthy Vending | New Products | Advertise | Site Map
FREE VENDING LINKS ©VendingConnection.com Copyright 1996-2013 All rights reserved.