Full Line Service Vending Machines, Full Line Vending Machines for your business!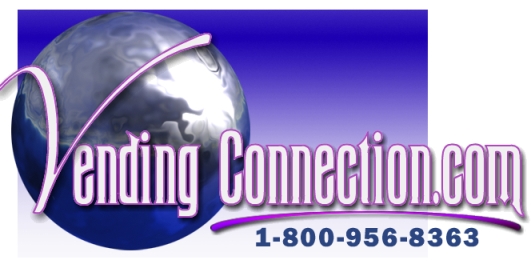 Home Page | FAQs | Consider | Snack | Drink | Combos | New Vending Machines | Healthy Vending | Food Vending | Classifieds



WHAT DOES "FULL LINE VENDING" MEAN?
Simple answer - A Line up of vending machines - full meaning quite a few types of machines.
Usually seen in Hospitals or larger corporate offices require a full line up of vending machines.
A Fullline Vending Service operator provices a Full Service for a Full line of various types machines.
Full Line Vending Machines- Full Service Vending: New or Used Vending Machine suppliers.
Vending Machine Suppliers for: soda, snacks, beverage, office coffee, hot, candy, cold, deli,
and frozen food vending equipment, microwave, foodservice, Full Service Vending
and coin operated automatic refreshment centers, and more vending suppliers listed here.
Full Service Vending Description: A complete vending line up of Vending Machines for your place of business.