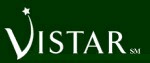 Vistar is your full-line food distribution choice specializing in the areas of Italian, Pizza, Vending, Office Coffee, Concessions, Fundraising and Theater markets. We currently have 39 distribution centers and numerous cash and carries located throughout the country. We offer our customers a wide variety of national brand name products, regional favorites and quality house brand products, all at a competitive price. Our experienced and knowledgeable teams of service and delivery professionals are here to help you grow your business!
Call: 1-800-888-9900 Email: cindybullard@vistarvsa.com Website: www.vistarvsa.com

LunchBoxers™ from Sun Foods is a unique portable meal created for active lifestyles and people on the go of all ages. All individually packaged components, packed inside our reusable microwavable container are selected from the finest brand products and chosen to ensure nutritional benefits combined with great taste. Sun Foods Lunches deliver a healthy, well-balanced meal sure to please young and old alike. By offering only the finest brands combined with unique and convenient packaging, Sun Foods provides consumers a superior choice in pre-packaged meals and our retailers and retail customers, a great new product that will be hard to keep on the shelf.
Visit our website at: http://sunmadefoods.com/

Deli Express® is more than a great sandwich company!
You may know us for our wide variety of great tasting hot and cold sandwiches from traditional favorites to specialty items to breakfast offerings. Along with the other products we offer—burritos, bakery products, hot dogs and more—you're sure to find something to satisfy every appetite. Even more importantly, all Deli Express® products have stringent product development and quality control standards, so you can be assured of great tasting products—time after time.
Website: www.deliexpress.com Phone: 1-866-787-8862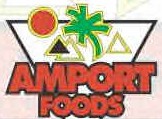 Amport Foods
is a family owned company that has been dedicated to providing quality dried fruit and snack products for over 50 years. We carefully select only the highest quality ingredients available to assure our valued customers the most delicious flavor possible.
Highest Quality, Lowest Prices! Sunflower Seeds, Soybeans, Trail Mixes, Soy nuts, Banana Chips and more! Healthy food products.
Email: customers@amportfoods.com or Call: 1-612-331-7000

Food Business Reviews
Food Business Reviews has been developed as a definitive point of reference for the Food Business industry: from expert opinion, to detailed product reports and industry analysis, FBR serves the needs of the Food Business industry.



Click on the following links for more candy, nuts, snacks and foods for vending:
PRODUCT BROKERS / Distributors for Snacks and Food Products
FOOD SUPPLIERS LISTINGS
Deli Foods For Vending
French-Fry Venders
Frozen Foods
Food Service Suppliers
Low Carb Foods
SNACK FOODS FOR VENDING
Cookies, Crackers
Healthy Snack Foods
Meat Snacks
Nuts and Nut products
Pastries/ Cakes
Salty Snacks
Soy Products
Trail Mixes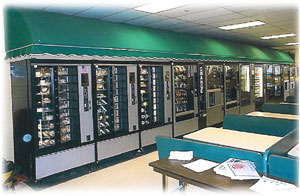 Want to have vending machines in your place of business?
Click on the following links to find a vending machine service supplier in your area!
Vending Machine Service Operators- USA
Vending Machine Service Operators- CANADA
Vending Machine Service Operators- International
OFFICE COFFEE SERVICE OPERATORS- USA